Books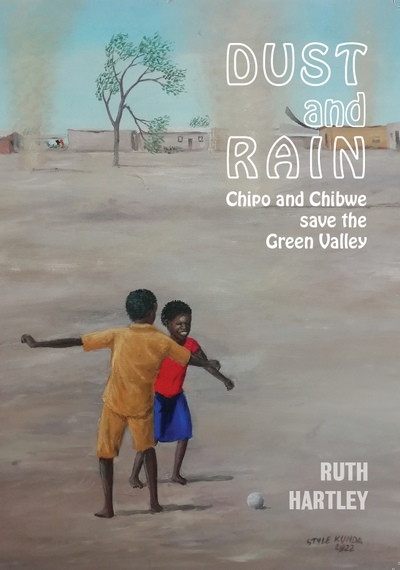 Look inside ⇩

Dust and Rain
BY RUTH HARTLEY
Chipo and Chibwe save the Green Valley
A story for children.
Two children make a perilous journey through the heart of modern and magical Africa to save their parents' farm in the Green Valley from drought and climate change.
Kambili and the drought arrive in a whirlwind of dust into the lives of CHIPO, an eleven-year-old girl with a special gift, and her brother, CHIBWE.
Without rain, the family can't grow food. so the children run away to find Makemba, the Wise Woman in the Evergreen Forest who can teach them how to keep their valley green. They are kidnapped by criminals but escape and have extraordinary adventures as they journey to find Makemba and then take her magical river water to save the Valley and end the drought.
---
Dust and Rain
---
By Ruth Hartley
Wonderful news! Dust and Rain is published this year by Gadsden Publishers, Lusaka, Zambia.

The idea began on a 1993 Zambezi fishing trip. It was to be an illustrated story for children. It had an ecological message about trees and was originally written for my grandson Stephen, then five years old. I couldn't find a publisher, but I never gave up on what I know is an important and enjoyable story for children.

On the advice of Cornerstones Literary Consultancy and Sandra Glover I turned the book into a Middle-Grade reader which was finally accepted by Gadsden Publishers. I'm overjoyed that the story is coming home to Zambia. It's important to Gadsden Publishers and to me that the book is well-written, easy to read, accurate as to nomenclature and context, and positive in its depiction of children and women.

Ruth Hartley
---
---

---
---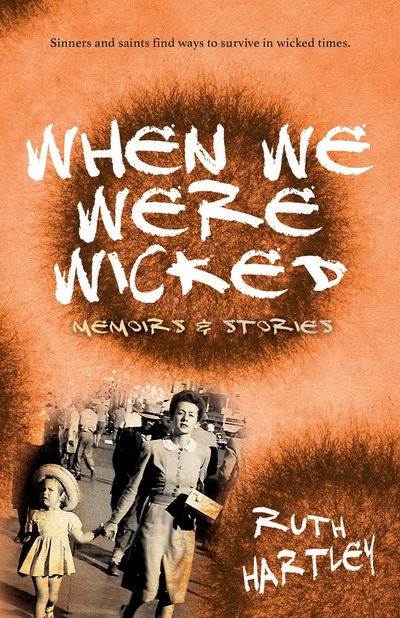 Look inside ⇩

When We Were Wicked
BY RUTH HARTLEY
Sinners and saints, villains and heroes, the children, women and men in these stories all find ways to survive in wicked times.
Some of these stories are old and were written down decades ago. Some are new.
Some of these stories make me laugh. Some stories were inspired by my ill-spent youth. Some are wicked inventions.
Two are short memoirs about wicked people. I fell over them so often in dark dreams that I was forced to dig them out of the sludge of my memory and expose them to light.
"I was so much older then, when I was young." — as Eric Burdon and the Animals sang in 1967
---
When We Were Wicked
---
By Ruth Hartley
In a wicked world are there any innocent survivors?
A compelling selection of stories, light-hearted, funny and serious, some achingly true, some entirely invented, all absorbing.
"I have a rule not to review books by friends but every now and then, rules may be broken... The short story that led to breaking my rule was Not in Front of the Children: a memoir.

What struck me was the lean style which gave it an authenticity, helped by your acute and sensitive selection of detail — such as your mother 'winding the windows until they were almost shut.' The sparseness of your prose also strikes me as the product of years of shaping and moulding words and phrases, and mastering that art called 'writing'."

Michael Holman, Africa Editor Financial Times 1984-2002
---
---

---
---
---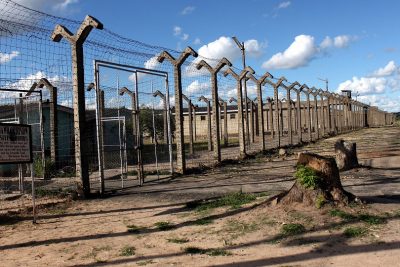 ---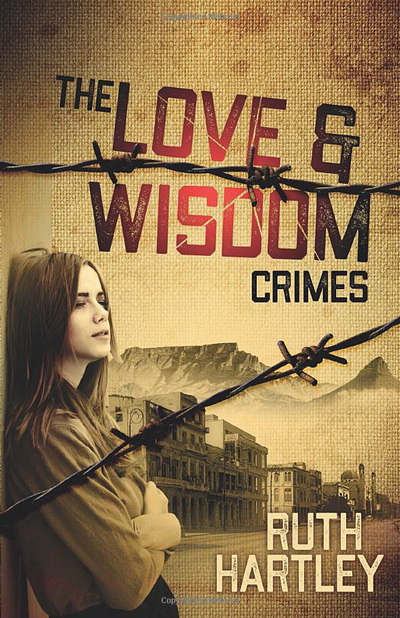 Look inside ⇩


The Love and Wisdom Crimes
BY RUTH HARTLEY
A coming of age adventure story about a young woman who discovers that, in apartheid South Africa, it is dangerous to love a revolutionary and a crime to love someone black.
Trying to make sense of her past and her present, Jane visits the South Africa of her youth and finds that the conflicts of her life then have their echo in her life now.
An accompanying book of poetry, The Spiral-Bound Notebooks, contains the poems that inspired this novel.
---
The Love and Wisdom Crimes
---
By Ruth Hartley
Deft, impressive writing, evocative of place and time in which political dangers lie hidden like land mines.
---
"It's a strange business being a writer. I want my readers to live inside my stories and experience them as reality, as stories that feel 'true' even though they are fictional. This is the case even when I rework my own life experiences into a story.

It's odd that my novels set in my youth slot into the genre of historical fiction. That seems absurd to me, though probably not to my children. When I write a novel, I'm creating a world and I have to make all the characters true to themselves."

Ruth Hartley
---
---

---
---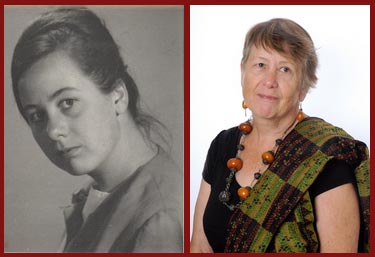 ---
---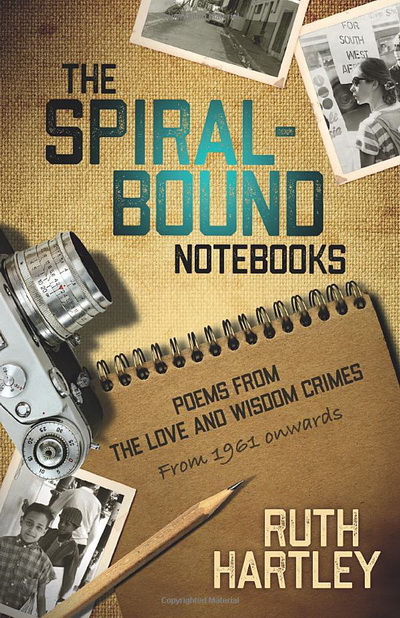 Look inside ⇩


The Spiral-Bound Notebooks
BY RUTH HARTLEY
"My notebooks contain not just the marks of a pen, but the living memories that glued me and my soul together as I journeyed through life. I really don't know how they survived for so long. Sometimes all that a refugee or a migrant can carry from home are the words and music of a song.
Most of the poems in this chapbook come from my life in South Africa but some were written in secret during my married life in Zambia. I hid them away in a blue folder in the spare room that doubled as my sewing room and writing study.
Perhaps it is in these private creative spaces that our human freedoms are made and preserved?"
---
The Spiral-Bound Notebooks
---
By Ruth Hartley
Ruth Hartley's poetry collection has real range, a strong political awareness, beautiful imagery, the dark night of the soul, but finally, light and hope.
---
"Many of the poems ... recall this time of unrest and confusion in South Africa. Through them Ruth captures the feel of the country, the poverty, the damage, the loss of freedom, she mixes her fear and anger at the time with images of the Africa she had grown to love. There were times when she feared for her life due to her close connection with the anti-Apartheid movement."Kate Rose, Bonjour Limousin
---
---

---
---


"I began to write poetry in spiral-bound stenography notebooks while at university in South Africa. It was a way of resisting apartheid but also of discovering who I was and wanted to become. Poetry can be an intense and economic diary. The notebooks came too when I ran away to London and by some miracle are still with me today. They remained hidden for long years until their ideas germinated into more poetry, my novel, The Love and Wisdom Crimes and my memoir, When I Was Bad" Ruth Hartley
---
---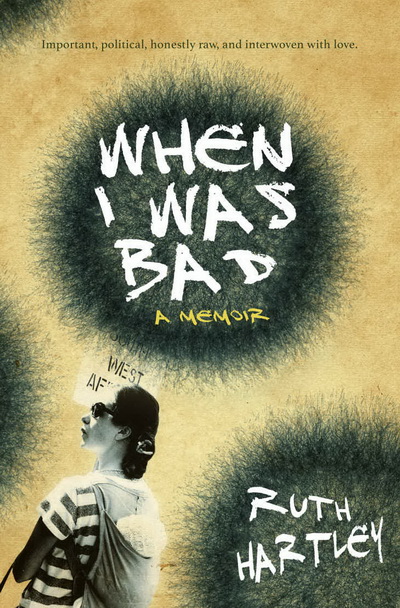 Look inside ⇩

When I Was Bad
BY RUTH HARTLEY
In the 1930s George Bernard Shaw's black girl searches for God, but settles down in a garden with an Irish socialist. In 1966 I was the bad white girl — an unmarried mother and a criminal according to the laws of South Africa.
My 1996-1997 memoir of love and exile starts on Victoria Station. Exile is not a word on paper but a lived experience. It is a lonely, bitter place of loss and nostalgia, as I had yet to find out. It's the opposite of home. I was exiling myself to a place I didn't know, where I had no friends or relatives. Exile is not a holiday trip. You can't travel back from it. Exile is loss; it's a version of dying.
I wasn't sure whether my family would cast me out when they learnt the real reason I was in England. At that moment on Victoria Station it was too late for a change of plan. But I'd never thought that going home was a real option anyway.
---
When I Was Bad
---
By Ruth Hartley
"A memoir is not a story where the characters are understood from inside to outside by their creator. My memoir is a steamy mirror on which I have drawn a self-portrait with a damp finger. It is supposedly a reflection of what I was, but it can't be that exactly because it is made by me as I am now. No amount of soul-searching can take me far enough out of myself to objectively describe my actuality.

What I do know is that when, pregnant and afraid, I escaped to swinging London, I found that being in love and learning to be a loving mother was considerably more complicated than I had imagined."

Ruth Hartley
---
---

---
---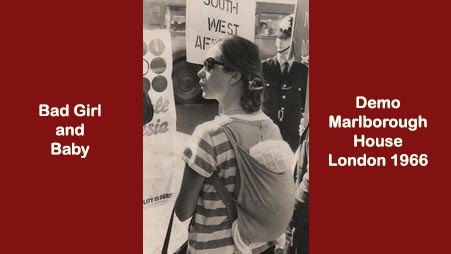 ---
---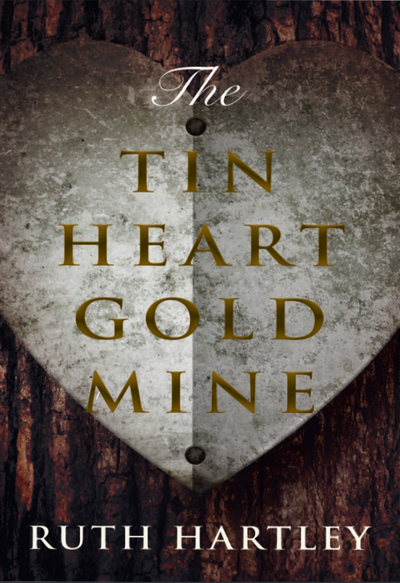 Look inside ⇩


The Tin Heart Gold Mine
BY RUTH HARTLEY
Heart of Darkness and Lust for Life collide as the Cold War in Africa gets hot.
Lara, the artist, loves Oscar, a suave, older entrepreneur, and owner of the Tin Heart Gold Mine. She also loves Tim, a journalist seeking truth.
The Tin Heart Gold Mine is a dramatic story, about vibrant, intriguing characters passionate about art, love, the making of money and the African bush, whose lives become entangled in war and politics.
How well do we ever know the people we love?
---
The Tin Heart Gold Mine
---
By Ruth Hartley
The Tin Heart Gold Mine is on the surface a story of an artist in Africa seeking a personal strategy for fulfilment. On her way, she encounters idealistic foreign correspondent, Tim, and Oscar, an older man with a mysterious past.

But, deeper than that, it is a story of betrayal, hard choices, personal and social violence. At the end you are left with doubt — Will Tim come back? Can Oscar really be dead? and who is the father of Lara's child? A fascinating read!

John Corley
---
---
Ruth Hartley on Talk Radio Europe, Spain, March 2017
---
---
---
---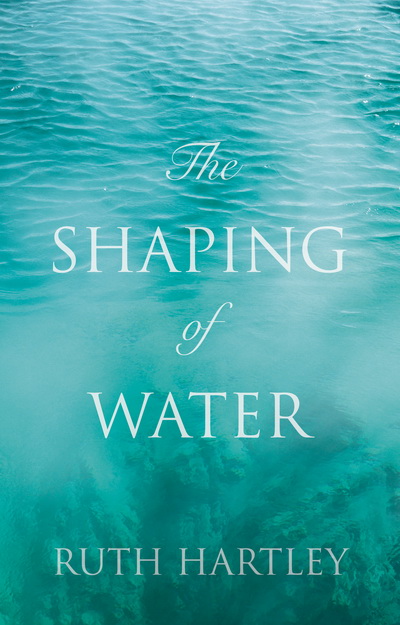 Look inside ⇩


The Shaping of Water
BY RUTH HARTLEY
As ideals and dreams founder on the rocks of political realities, three couples and a mother and son search for ways to keep the faith.
The vast man-made Lake Kariba in Zambia is built on political and geological fault lines. Built to generate power and maintain colonial power, it drowns a valley and displaces Milimo and his mother Natombi.
Charles and Margaret love the lake and their holiday cottage on its shore, but their way of life is endangered. Marielise and Jo take respite at the cottage from their exhausting battle against apartheid. Manda and Nick confront their damaged relationship.
They are all connected by a secret known only to the priest, Father Patrick.
---
The Shaping of Water
---
By Ruth Hartley
The Shaping of Water is a very good read. Interconnected lives are affected by a single act; the creation of the Kariba dam. The unintended consequence is an altered ecosystem and the separation of populations and countries. ... Visitors leave their names and comments in the guest book of a cottage on the lake shore. The water level rises and falls and the natural world of plants and birds is woven into the story in brilliant passages of calm in the midst of turmoil.Polly Loxton (Amazon UK 28/01/14)
---
---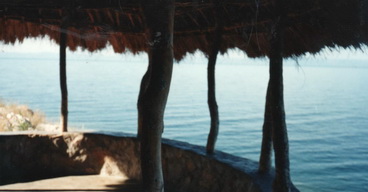 ---
---
---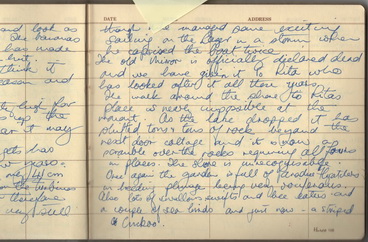 ---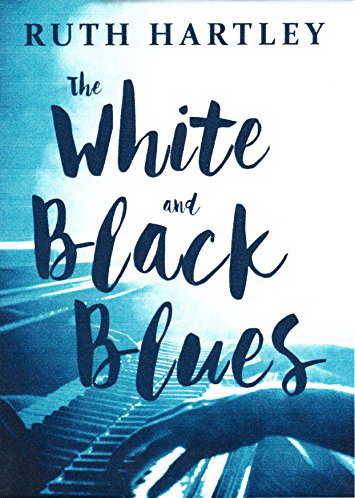 Look inside ⇩


The White and Black Blues
BY RUTH HARTLEY
The title story, The White and Black Blues, tells how Tom Waller was born in the wrong skin in Africa.
His friendship with black jazz musicians transforms his life, and takes him on a long journey away from his harsh father and their failing farm in Africa, but he must still discover who he really is "under his skin".
This story grew out of my memory of the visit of the great Louis Armstrong to Rhodesia in 1960 and the pleasure I have in jazz today.
---
The White and Black Blues
---
By Ruth Hartley
---
I released this short story collection to coincide with Marciac Jazz Festival 2016, as a free paperback to promote my novels.

The White and Black Blues contains the title story, selections from three novels and a memoir, another short story and a poem. It is now available to purchase on Kindle.

"Skokiaan" is a popular tune written by Rhodesian (Zimbabwean) musician August Musarurwa (d. 1968, aka August Msarurgwa) in the tsaba-tsaba big-band style that succeeded marabi. Skokiaan (Chikokiyana in Shona) refers to an illegal self-made alcoholic beverage.

Within a year of its 1954 release in South Africa, it reached No. 2 on the USA Cash Box charts. Many artists produced their own interpretations, including Louis Armstrong, who performed it in Rhodesia as recorded in the title story .

Ruth Hartley
---
---
---
---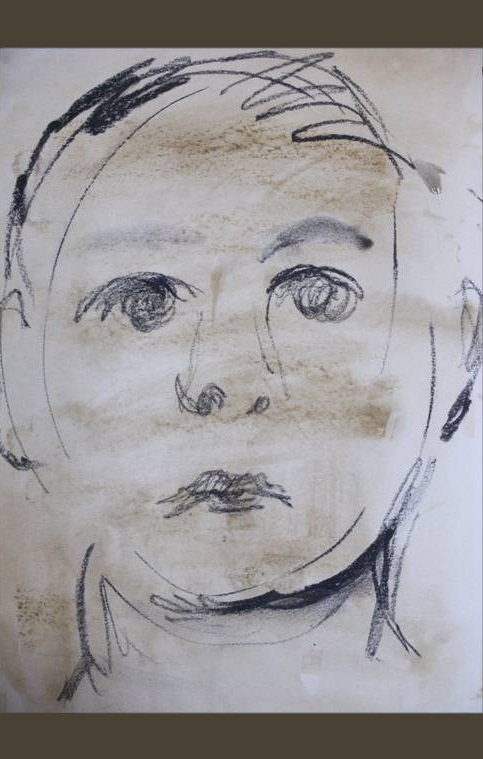 Look inside ⇩

The Colourless Child
BY RUTH HARTLEY
Nine-year-old Busiku's stepfather, Carl, a mixed-race Jew, is standing with Saviour Kasaba in the presidential election. International interests want to destabilise the Republic and Busiku is a pawn in a political game. After a traumatic marriage, Hannah runs a B&B for students. She must care for Busiku and keep murder from her door.
Hannah's sister Jude, Carl's ex, learns that their daughter Natasha is antisemitic. Jude's lover Wezi, an artist dying of AIDS, advises Natasha to study art. Carl's Jewish mother Lila rejected religion for the New Age but in Europe must face the Holocaust. Hannah's father Frikkie, an evangelical Afrikaans Christian, unwittingly aids Busiku's assassins.
Hannah and Jude's mother, aka Spidermother, lives on the internet. She writes the forgotten stories of how we came to be the people we don't know we are, and whom we might choose to be if we understood our history.
Natasha finds it hard to be neither white nor black and Busiku knows it's dangerous to be colourless, and blind in the dark. Can art, music and storytelling bridge differences? Can Hannah, Natasha, and Busiku transform 'otherness' into online art and sing and dance to stay alive?
---
The Colourless Child
---
By Ruth Hartley
Ruth's current work-in-progress is The Colourless Child or How to be (insert whatever you want to be) in Africa or How2B(^)inAfrica.

An NBC News article asks the question, "Do white artists have the right to depict Black pain?" Art professor Dr. Lisa Whittington says, "As artists—responsible artists—we are to speak and to document history. We are to tell about life from our point of view from where we stand."

This story made me question again: Must white artists limit themselves to their own culture or their guilt and wrongdoing in relation to other cultures? Who says that this must be so? History? Culture? Society? Can I explore injustice and oppression only if I have identical experiences? How do Germans face up to the Holocaust or South Africans to apartheid? The characters in The Colourless Child face these questions.

Ruth Hartley
---

---
MORE INFO
---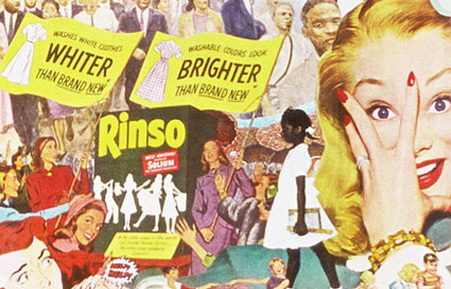 ---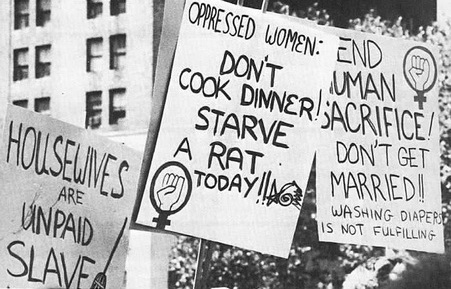 ---