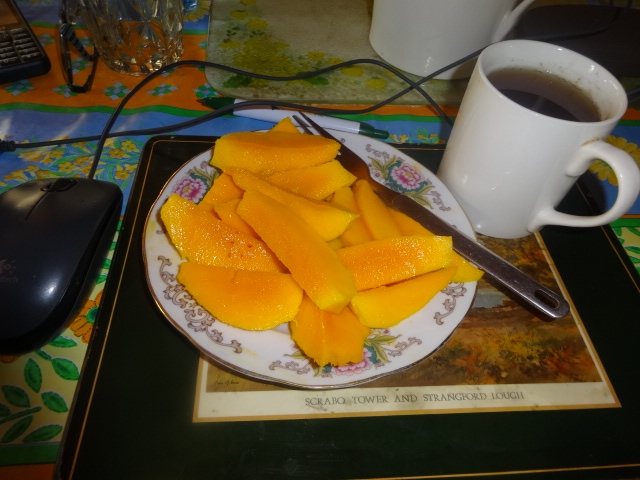 I haven't forgotten my blog readers. My plans are rather awry at the moment though, so this post is a divergence from what I planned in a wintry France, to blog about in January. Since I arrived in Lusaka about 2 weeks ago, I have been reading and reading and reading. It has been an immense pleasure. Reading is not the orgiastic pleasure of eating sweet fresh mangoes straight off the tree which, I confess, were plucked and peeled for me – its more like bathing, like submerging in new and wonderful worlds -like those flying dreams of childhood or not needing to breathe underwater.
My traveling library, desk, study, workplace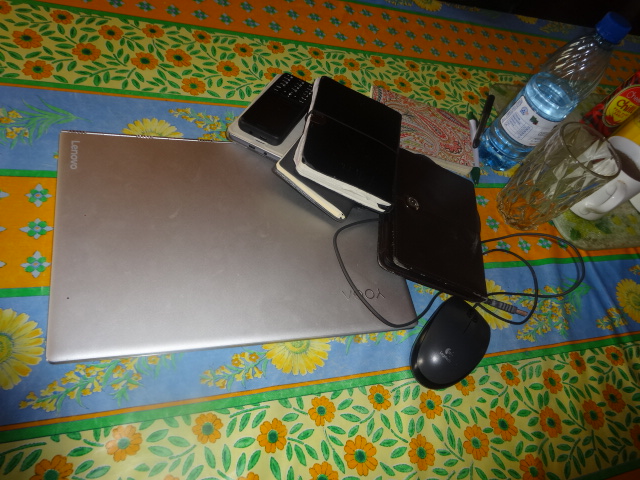 I suppose that's another magical experience provided by the digital age. I have a library inside my Kindle, bookcases of files on my laptop, walls of pictures – I've arrived on a flying carpet. When I open my laptop – it is a Tardis providing me with everything I need to think, read and to write. I'm reminded again that Zambians are so integrated into the digital universe – the hyperspeed at which Zambia has become part of the future is breathtaking though that isn't to deny the problems of poverty that are everywhere.
Read More and Comment …