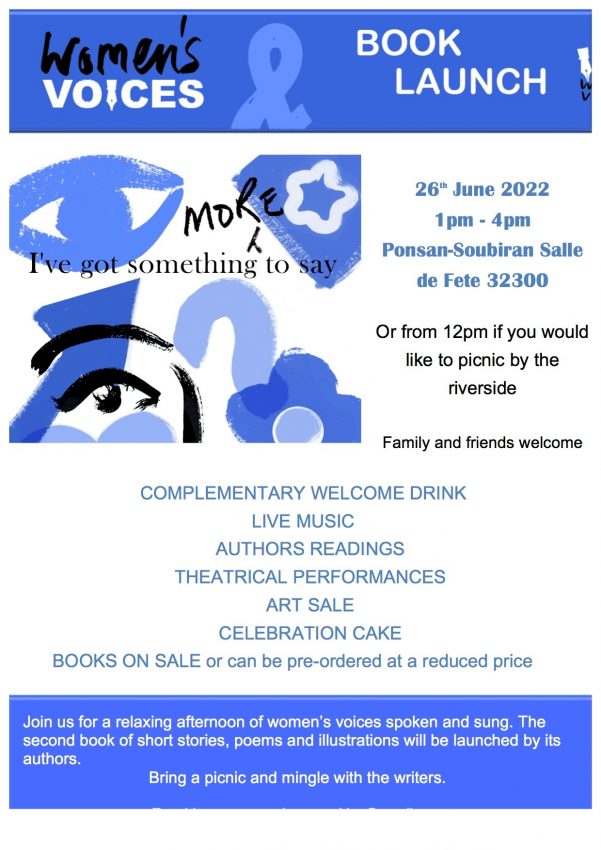 Transitions expressed in Women's Voices
The launch of the second Women's Voices book I've got something MORE to say will take place on Sunday 26th June in the Salle de Fete at Ponsan-Soubiran a small village in the South West of France.
I'll be there to join all the women who have contributed their stories, poems and drawings to the book. There will be music and performances as well as some readings from the book. There will also be art on display, wine and cakes and books for sale.
We can picnic by the riverside before the event if we wish. It will be a very pleasant day with the opportunity to meet other writers, poets and artists and talk about what we do and why we do it. Among us will be published writers, self-published writers and aspiring writers and artists. I do believe that writers' and artists' workshops are important ways of encouraging self-expression through writing and art. All humans are creative thinkers and these activities are essential for our mental and physical well-being.
Read More and Comment …