All beginnings are hard – just look at the time already!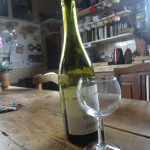 It's a good morning's work when I sit down at my laptop in my pyjamas, before breakfast, ignore my husband, begin at once to write, and then carry on for hours. There were many a good night's work done when, as a single woman, I wrote after supper, then continued writing till the small hours, too busy to even refill my wine glass.
What happened this morning?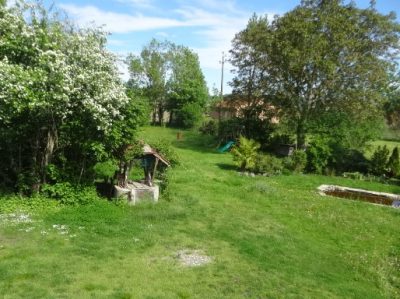 I lay prone, worshipping the sunshine – and my garden  – through the bedroom window while Beethoven's Pastoral played on France Musique and I reviewed my ideas for this post. I did my routine exercises – stretching under the duvet for 10 minutes – got back into yesterday's clothes and headed downstairs for breakfast. (We are out tonight – I may shower and put on clean clothes before then.) I cooked, ate, decided on the line of least resistance for supper – no shopping – just  veggies with all the leftovers made into curried fish cakes. (Some may have to be dumped in the compost.) I sorted out the dishwasher and sink and put another load of laundry in the machine. The laundry liquid bag (ecological, of course) had split and spilled – it's a horrible sticky job to clean it up.  Next I opened the post and turned to The Week's Wisdom. Is the wisdom I agree with proof that I am wise or good marketing by The Week? Here's the rub, however, and the literary allusion: if I am wise why do I bother to bankrupt myself by writing?
The writing trap compounded by the marketing trap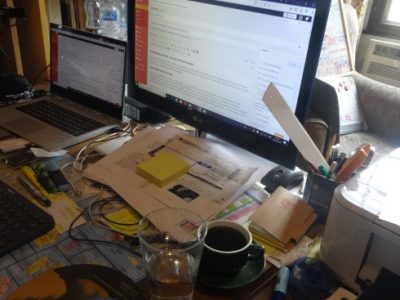 It's true – I'm trapped. Read More and Comment …