Reviews: The Spiral-Bound Notebooks
Invitation to Review
Have you read Ruth's books? Or seen her art?
Your reviews help others to assess whether they might enjoy the work/s. They could also start some interesting conversations! And you might contribute to the artistic process. Ruth values all feedback and considers it when revising or creating work.
Yes, I want to review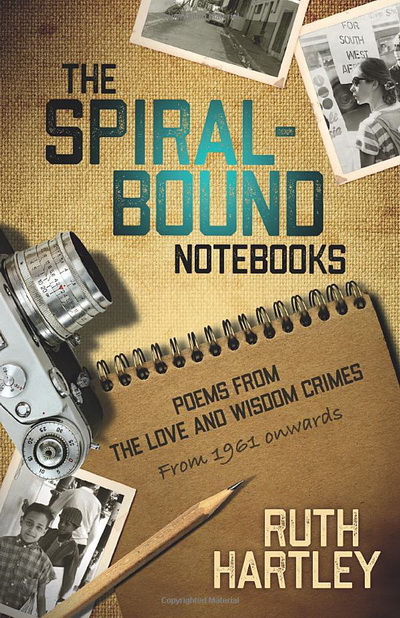 Review in Bonjour Limousin September 2019
Kate Rose interviewed Ruth Hartley to write this review which quotes lines from the poems Africa, HeartBird, District Six at Midnight and Nelson Rolihlahla Mandela Madiba.
"This month I had the pleasure of interviewing Ruth Hartley. She is a novelist, poet, and artist. She has recently published her first collection of poems, The Spiral Bound notebooks, based on poems written between 1961 and 1995. I spoke to Ruth about the formation of her poems during the 60's.
She was born in Zimbabwe and educated in South Africa. She later she spent time in London and Cambridge, before moving to her current home in the Haute Pyrenees in south west France.
As a student in the 1960's Ruth was looking forward to living in a multi-racial world. It seemed that Rhodesia would go that way, but after Ian Smith took power, things changed and it headed into apartheid and a police state. At University in Cape Town Ruth and her friends were horrified at this development... " Read more