Today 11.11.2017 is Armistice Day. Next year is the centenary of the end of World War One. On that day the German East African army was undefeated. It only surrendered on 25.11.1918 two weeks later. The surrender was signed in Zambia at Mbala (Abercorn),- check out the website – all those fascinating facts link to The Tin Heart Gold Mine
Love and War stories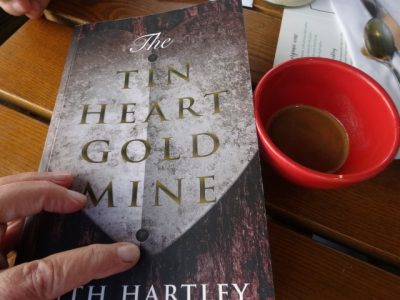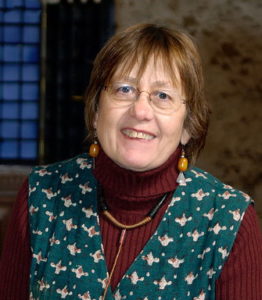 The Tin Heart Gold Mine is, first of all, a love story. It is the love story of Lara and Oscar and it is the love story of Lara and Tim and it is also a story set in Zambia, a place I love,  which in the book I call Chambeshi. I have other agendas as all writers do – I wanted my story to show something different. In The Tin Heart Gold Mine there's a new angle on Africa – war is part of it as it was of my life.
By the way – this is  a photo of me smiling. I'm not giving up writing, even if it is tough – it won't let me – I have to do it.
The Tin Heart Gold Mine and the War Cemetery
It was a tin heart nailed to a tree on a 1914 – 1918 war cemetery in Zimbabwe that was the germ for this story. The book cover is from a photograph of that tin heart.  Of course there is so much more that has provided the background to the novel – the beauty of Zambia, the complexity of the politics of the Cold War and, of course, the international trade in illegal gemstones and ivory. There's mention of Otto Dix and his grim paintings about the horrors of the First World War – that's why Armistice Day is important. Hitler banned this kind of art as degenerate because it shows how awful war is. My story though, centres on Lara the artist and her lovers.
Taking things for granted
We all take things for granted. This is evident in our grasp of history. We may know dates and  facts but we don't always understand how or why things happened. Today, the 11th. November – Armistice Day – is the day when the First World War, which we hoped would be the last war ever, ended. Few people realise that the Germans in Tanganyika under Colonel Von Lettow-Vorbeck were not defeated in the First World War African campaign and that it caused millions of African deaths. Few people know that the Burma Campaign in the Second World War was fought and won with African troops. Few people appreciate that 100s of years of European Wars have directly affected Africa and that displaced Europeans and British refugees from European wars chose to come to  Africa. It was not only colonial settlers with imperial ambitions who made their homes in places like Zambia.This history is the background to The Tin Heart Gold Mine and explains the character of Oscar, himself a European refugee.
Other writers – other books
Hugh Macmillan's book Zion in Africa is about this history. William Boyd's An Icecream War and Karen Blixen's Out of Africa also deal with this period. Griff Rhys-Jones has made a documentary about the Burma Campaign and his father. My father served with the Gold Coast Regiment like Griff Rhys Jones' dad but he was not sent to Burma because he became ill with malaria. Keggie Carew's memoir, Dadland, is about her father's time in Burma. The photographic book Extraordinary Zambia has a picture of a Burma veteran called Aaron Katonga (pictured alongside).
I shall be posting fewer blogs over the next months as I'm very busy – I am working hard on rewriting two of my books after some encouraging input from two professional editors. I hope also to publish some poetry – and perhaps you may want to read that too.