The importance of art and photos – Gallery 37d Lusaka Zambia
Its wonderful when things come together to help enrich our lives and our understanding of the world. There is an art gallery in Lusaka Zambia – Gallery 37d – that is the home of the stART Foundation which supports Zambian artists. Apart from this important work they have been behind a very beautiful book about some of the people of Zambia. Gareth Bentley and Johan Rahm are the authors but there are other sponsors and contributors.
The Extraordinary Zambia Book
Extraordinary Many of the extraordinary people in this book are known to me but there is one portrait in the book of someone I have never met which has special significance for me. It is the image of Mr Aaron Katonga, a veteran of the Burma Campaign in the Second World War. Nowadays few British people know of or celebrate the contribution made by colonial soldiers to the defeat of Germany, Japan and the Axis. It is a theme in my novel The Tin Heart Gold Mine. Samuel, one of the characters in my book fought in Burma for the British. (pages 229 – 233)There are currently 21 veterans and 28 widows of veterans looked after by the Royal Commonwealth Ex-Service League and they still need support from your donations via the Zambian Poppy Appeal.

The East African Campaign and the surrender of General Von Lettow-Vorbeck almost 100 years ago in 1918.
The East African Campaign and the surrender of General Von Lettow-Vorbeck are also  threads in my novel. Both the title and the cover picture of my book are taken from a tin heart that was nailed to a tree in a 1914-1918 war cemetery in Zimbabwe. Lara, the artist heroine in my story, discovers to her cost the impact of 100s of years of European Wars on Africa, on the art of Europe and on her lovers. In my plot I have tried to make a marriage between fact and imagination that creates empathy and inspiration. There is another really good read by the novelist William Boyd about this war – it's called An Ice Cream War. I loved it and so did my 80 year old father.

Novels, non-fiction, stories and pictures tell us truths about ourselves and our lives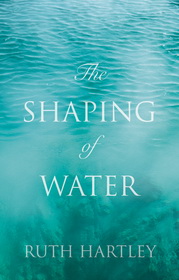 Art and literature are vital to our understanding of the world and the people who make art and write help us live better lives. I hope that this post will persuade you to order Extraordinary from the stART Foundation and to read about Zambia and, also to read my two novels of course! Here is a list of superb books by Zambians that you should not miss. I am sure that some of you will be able to add to this list – please do put your suggestions into the Comments on this post and I will add them here. There is a preponderance of non-fiction in this list but there is a great deal more that its not possible for me to mention. My book The Shaping of Water, a story of Lake Kariba and the people who lived around it uses research from the world-famous studies of the Gwembe Tonga by Professor Elizabeth Colson. She spent decades observing the Tonga's forced removal from the Zambezi Valley because of Lake Kariba and the subsequent difficulties of their lives.
The best of Kapelwa Musonda  by Wizas Phiri
The Tongue of the Dumb by Dominic Mulaisho
Zion in Africa and The Lusaka Years by Hugh Macmillan
Zambia by Ian Murphy
Art in Zambia by Gabriel Ellison
Remnants of Empire by Pam Shurmer-Smith
The Shaping of Water by Ruth Hartley
The Tin Heart Gold Mine by Ruth Hartley
Distant Companions by Karen Tranberg Hansen
The Africa House by Christina Lamb
Nswana – The Heir by Monica Fisher
Born and Bred in the Zambezi Valley  by Jane Vlahakis Nash with Shantis Vlahakis
Into Exile and Back by Simon Zukas
Roses under the Miombo Trees by Amanda Parkyn.
I also wish to add this rather good website about a newspaper that began in 1962 at Mbala in Zambia.
Here is the link. Abercornucopia