Films need plots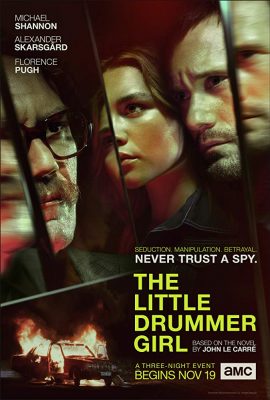 Good films depend on good stories according to Steven Spielberg. I watched the BBC's The Little Drummer Girl with dread and delight. Would it be a pleasure? Could it live up to expectations? It was and it did! I sat down happily afterwards to reread John Le Carré's brilliant novel. Film and book had to be different but the veracity of the characters, the reality of their relationships and the tautness of the plot, all come from Le Carré, the master storyteller. I have to agree with Spielberg. A good story is the foundation and good writing is the driver of the plot.
Good writing advice.
A friend, Tia, gave me this link to a blog on Grammarly by Joanna Cutrara. It is a really neat summary in 5 points of what you must have to be a good story teller, whatever your creative field.
Emotional truth, says George R.R. Martin – I say that otherwise you are writing for psychopaths and robots.
Good editors,says Kendrick Lamar – yes, essential I agree, but they do also need to earn a living and editing is hard work. They must be paid somehow! Thank you Emma Darwin (see below) and Cornerstones Literary Agency.
Share your perspective, says Hannah Gadsby – I say that you can only write a good book if it has some of your own blood and bones in it. It's only by "fleshing" out a story from inside you that you give the reader something new. Books written just to make money will often disappoint readers.
The value of a theme, says Lisa Joy – and I note a theme is evident in The Little Drummer Girl but subtly done. As a poet I love thematic writing – the symmetry in asymmetry! Look for themes in your favourite novels.
Managing your creative life, says Issa Rae – Oh yeah, I say, this is difficult especially once you get into marketing your writing. I have to set aside writing time in monthly blocks, but exclude December!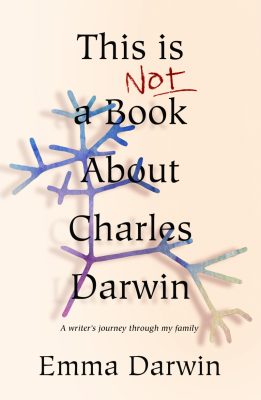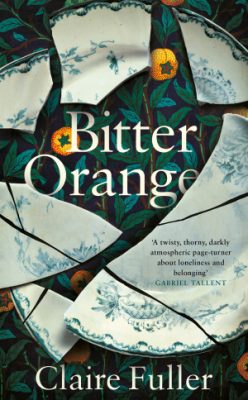 There are two authors I follow who post excellent and useful blogs about how to write:-
Emma Darwin covers every aspect of novel writing and you will find comprehensive help on her blog, This Itch of Writing. I am grateful to Emma for her help with my book The Tin Heart Gold Mine. I look forward to reading This is not a book about Charles Darwin.
Claire Fuller has recently done a very good blogpost about what makes a good short story. I feel inspired to write one again myself. I was stunned by her book, Our Endless Numbered Days and really enjoyed Swimming Lessons too. Claire's new book, Bitter Orange comes recommended by Stephen Bush who, recently, was a judge on the Baillie Gifford Prize for Non-Fiction.
Disability and Difference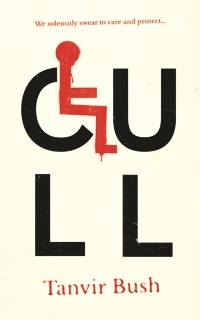 How are characters who are different or disabled treated in literature? This is something to think about before the launch of Tanvir Bush's CULL in January. It applies not only to books but very much to film and TV. Have you noticed how often people who are different or disabled are portrayed as either victims or villains? Is it the old Nazi scapegoating technique? Your comments and thoughts are more than welcome!
By the way I have been able to add another link to a previous post about Gabriel Ellison – it is an article about her beautiful stamp designs.