The Child in the Garden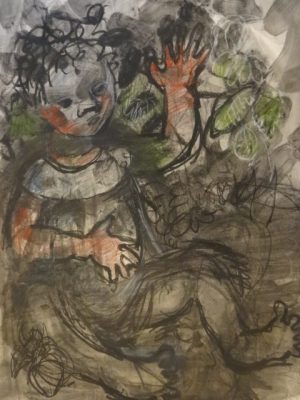 The child in the garden goes hop, skip and jump and sings to herself.
She dances her world into being.
The garden is dusty, dry sand, withered leaves and sharp-edged stones.
The child draws in the dirt.
The garden is a clearing in a forest, a marketplace of musical insects, a place where snakes wait and creatures watch.
The child weaves sticks and leaves into deities.
The garden is contained by a fence, contrived by another, controlled by a chemist, policed by plastic toys.
The child shuts her eyes and becomes an android warrior. Read More and Comment …