My friend and a friend of Zambian art and artists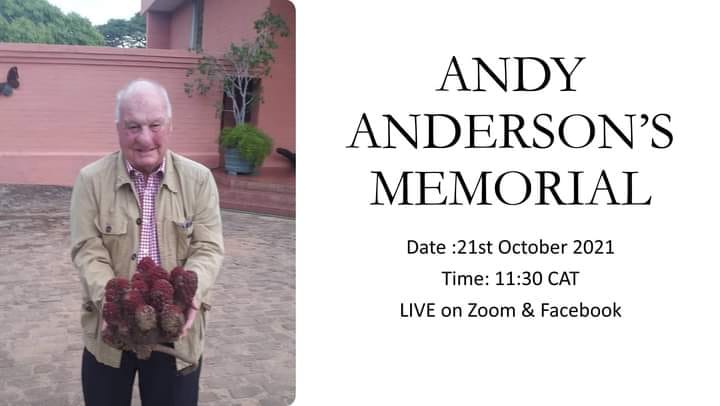 Andy Anderson, a very kind and good friend died recently. I remember him with great affection and gratitude. He was not only a personal friend but a committed supporter of art in Zambia. As an architect, he had a love of design and the visual arts as anyone who visited his beautiful home at Buckridge could see. At his memorial service, I found myself wondering if any of the younger artists in Zambia's vibrant arts community know about his significant contribution to Zambian art. You can find the memorial service for Andy on Facebook here.
Andy's passion for the arts
Andy loved to entertain and have parties. Whenever I visited his home he would have some newly acquired painting or artwork to show me.
        'Come and see what I've just bought.' he would say, 'Come and look at where I've put the painting I bought from Mpapa Gallery. What do you think?'
Andy had a whole-hearted commitment to Zambia and he was the kind of person who did not stint himself when he set out to help anyone. At the same time as he was a generous person and a host, he was also modest and never sought acknowledgement for what he did to help other people.
Anecdotes about Andy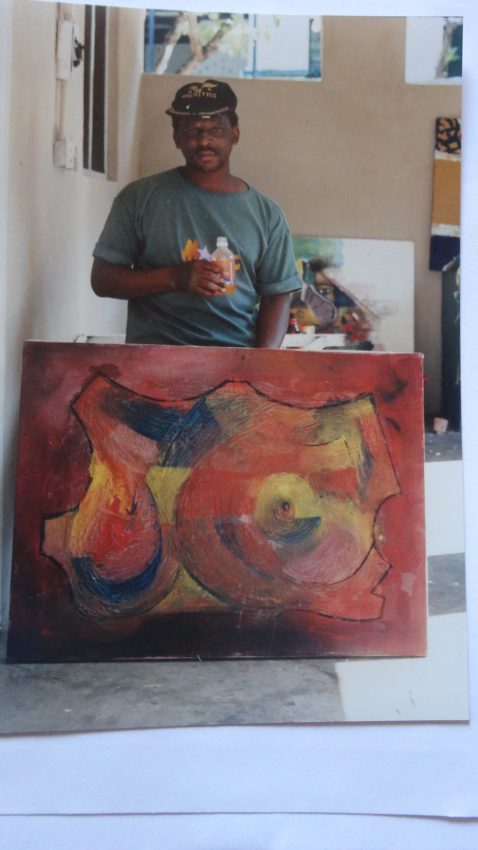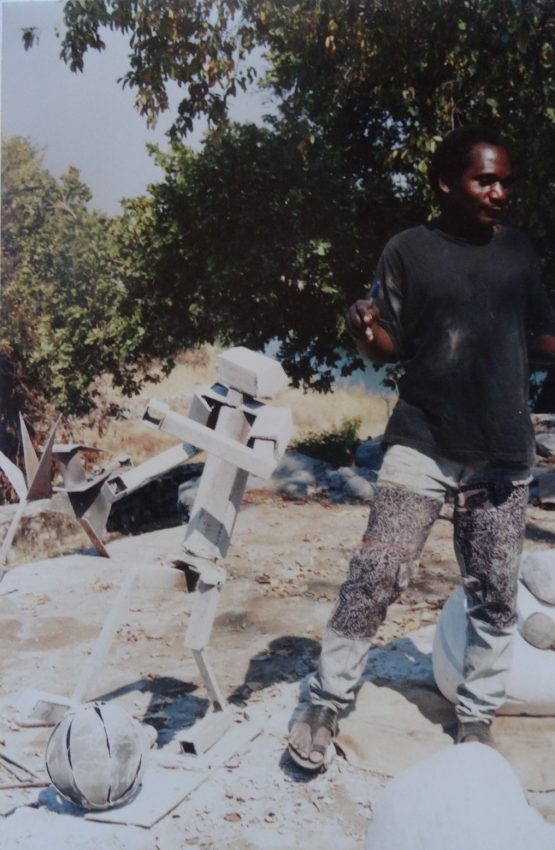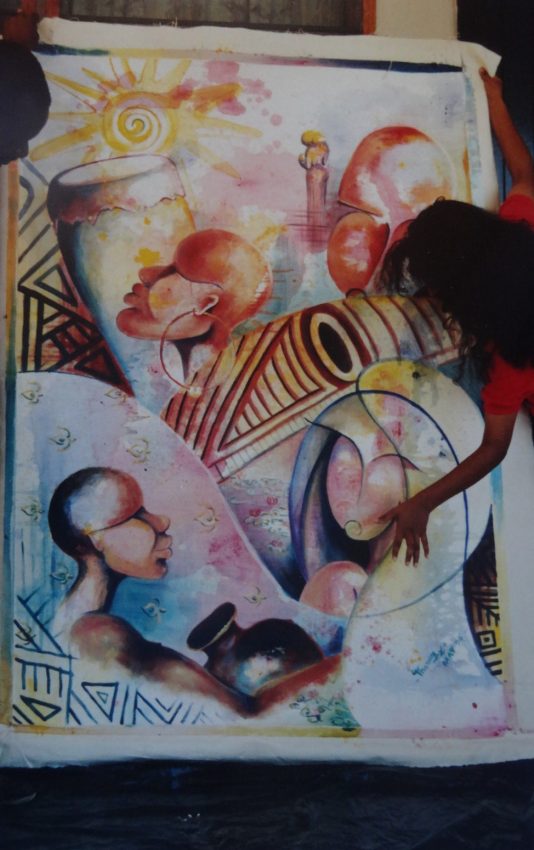 Andy ran marathons and organised charitable events around them. It was typical of Andy that he ran so hard and fast that on one occasion he almost died of heatstroke. Fortunately, two doctors were running the marathon with him and saved his life. That was how Andy lived his life – to the full! He had many projects.
Dancing and Acting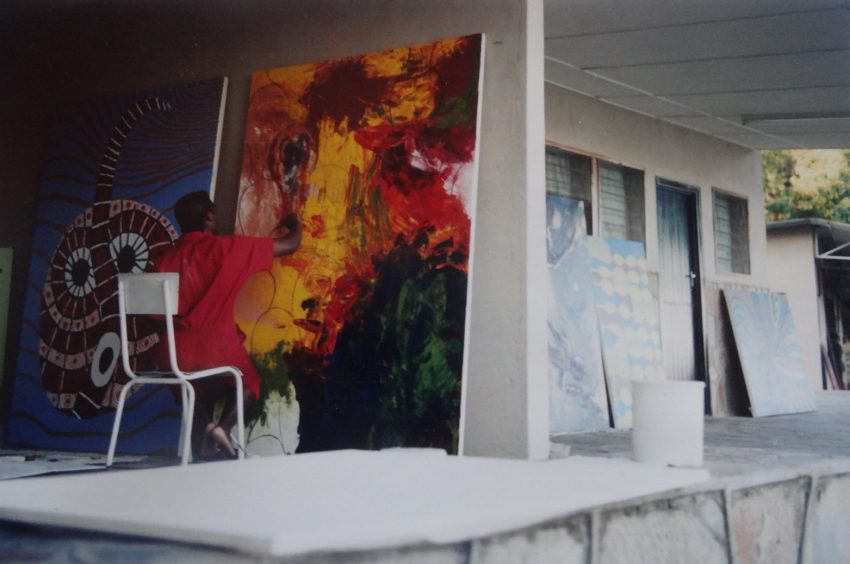 Andy was also a wonderful dancer. He could sweep you off your feet but never off-balance. Caroline, Andy's first wife is also a remarkable person. In the dim and distant past at a tricky time in Zambia, Andy was arrested and put in prison for 48 hours. I can't remember why or if there was even a good reason. What I do remember was that it was the opening night of The Maids by Jean Genet at the TAZ festival at the Lusaka Playhouse and courageous Caroline decided the play must go on. She was one of the stars. In the Anderson tradition, Caroline also stepped in and ran the Mpapa Gallery for a while after 1994.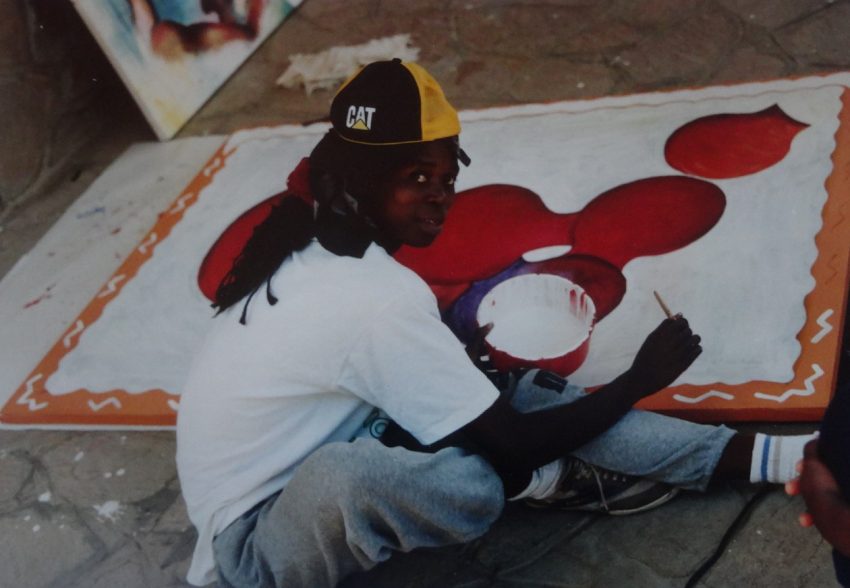 Mpapa Gallery and the Art Trust
Mpapa Gallery was set up with the intention that one day it would be Zambian run and Zambian owned. At that time it functioned because all of its four directors, Joan Pilcher, Cynthia Zukas, Patrick Mweemba and myself, gave their time for free. Mpapa Gallery wanted to find funding for a salary for a Zambian manager. It was Andy Anderson who stepped in, gave support and organised business lunches at his expense to see if financial backing could be found. Sadly Mpapa Gallery was forced to close and Zambian artists were left for many years without that essential support and working connection to a viable art market.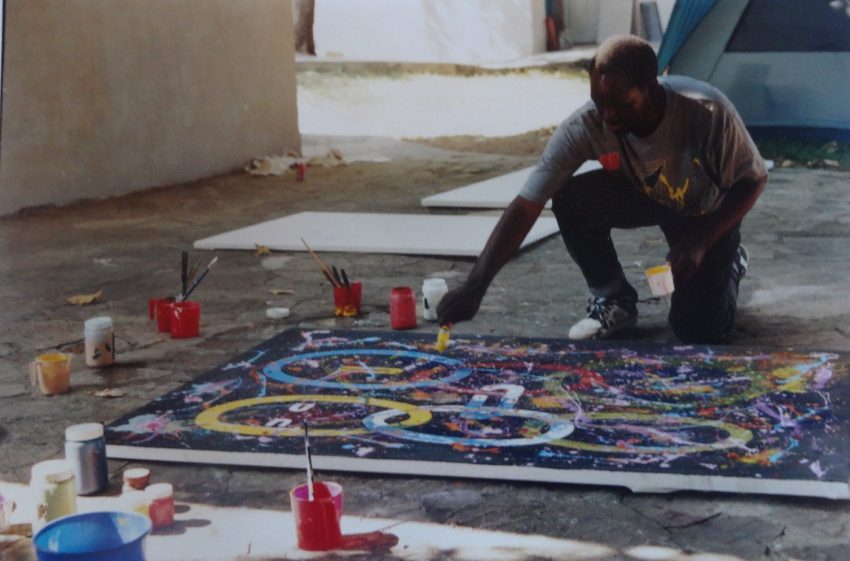 The Henry Tayali Centre
It must not be forgotten that Andy was one of the organisers of the Lusaka Agricultural Show Society committee as was Sally Dean. This committee made a point of encouraging art exhibitions during the Show. Because of them both,  Mpapa Gallery was able to have sculpture workshops in what is now the Henry Tayali Centre and this set the precedent for the existence and support for the Henry Tayali Centre. As ever Andy Anderson was proactive in supporting Zambia and Zambian artists.
Eagles Rest and the Mbile International Artists Workshop
Andy Anderson's most valuable contribution to Zambian art was in providing for free the venue for the first few Mbile Workshops at Eagles Rest Chalets, Siavonga on Lake Kariba. The concept for these Triangle workshops was to empower Zambian artists to work together with artists from Africa and the world so that they could experiment and develop their art to the full. Art materials, transport, and food were free. Thanks to Andy the workshop accommodation was in comfortable and convenient chalets with running water and wide verandahs to work on in a stunningly beautiful location.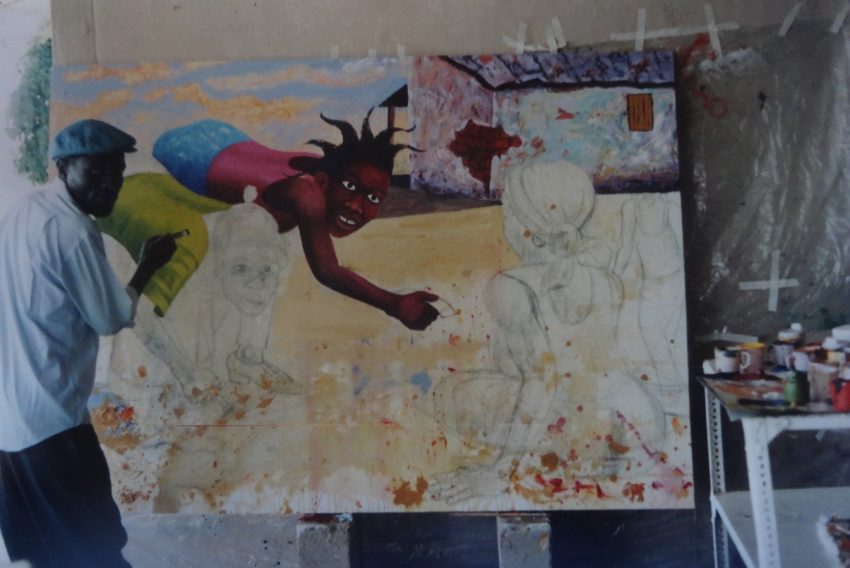 An enduring legacy
There is no doubt in my mind that the Mbile Workshops mark a significant moment in the development of the visual arts in Zambia. They initiated both the creative pride and independent thought of Zambian artists that is so evident today. Andy Anderson's generosity and love of Zambia and Zambian art have made a lasting contribution to its success even though few people today are aware of that. You can see by the random photos I have selected the importance of the workshops at Eagles Rest.
As was said at his memorial by Anthony Chatta – 'the value of a man lies in what he gives not in what he takes.' – that was so true of Andy!