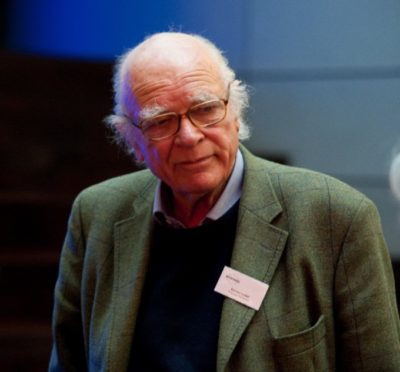 Making Art
This blog is a tribute to Robert Loder, a great and generous person.
Some of the best things that happened to me in Zambia were because I met Robert Loder and he involved me in his passion for setting up artists' workshops.
"Making art is what is important," Robert said to me one day. I have never forgotten those words.
They have informed my life, my teaching, my art, my involvement with Cambridge Artworks, as well as my  work as a writer. My experience as a participant at the Mbile Workshop, now known as Insaka Workshop, was an enormous help in my development as an artist.
Mpapa Gallery, Lechwe Trust and art in Zambia before 1991
I had the unique opportunity of working at Mpapa Gallery alongside Cynthia Zukas, Joan Pilcher, Patrick Mweemba Siabokoma,  Lutanda Mwamba, and Style Kunda.  At that particular time in history, 1984 – 1991, Mpapa Gallery was the only resource working for Zambian visual artists. There had been other initiatives before and other dedicated people had always done their best to support the arts. Bente Lorenz's ceramic studio was a creative space for Zambian potters and sculptors. Gwenda Chongwe and Diana Fynn's Zintu Crafts were doing essential work for Zambian crafts. The Zambian economy, however, was in a disastrous state and the Department of Culture under Jutasi Mysece had no funds at all. Cynthia Zukas had just set up the Lechwe Trust and the first Zambian artists, Godfrey Setti and Lutanda Mwamba, were funded to study art in Britain. By working together with Brigid O'Connor of the British Council, Mpapa was also able to organise workshops like the Vincent Woropay Sculpture Workshop and the Stephen Mumberson Print Workshop. SADC was at the time talking of a regional art college and Stephen Williams, the Zimbabwan artist, made a study for them, though nothing came of it. Zambian artists lacked financial support from government and more importantly, exposure to international art.  Henry Tayali, the first great Zambian artist, had returned to Zambia but died young in 1987.
Robert Loder and Triangle: Workshops and Residencies after 1993
When Robert Loder returned to Zambia, he was introduced to Mpapa by his friend of long-standing Bente Lorenz. Robert wanted to support an international artists workshop in Zambia like Pachipamwe in Zimbabwe and Thapong in Bostwana which he had also made possible. He asked Mpapa for help because we had experience of how to organise workshops and, at that time, we had the best artists' network. Robert Loder was not new to Zambia. He had been there first with Anglo-American Corporation and had been responsible for its famous and inspiring Children's Art Calendar. He was an astute collector of contemporary African art and, among many others, he acquired works by Tubayi Dube. Robert's real love however,  was in creating an environment for artistic development.
The ideas behind the workshops
Triangle workshops are essentially democratic. They must be driven by the desire of local artists to develop their art, to experiment and to share. Artists from different countries and all genders, beliefs and races must be represented. The artists should explore new ideas, new scales of work, and new materials and not make art for commercial reasons. They should share ideas and offer positive criticism if asked. To achieve this, the workshops' participants  agree to live together and not leave the workshop for two weeks. Art materials are provided. These ground rules have been tried and tested over many years at Triangle and found to create a great environment for artistic development. At the end there is an exhibition. Each artist also donates a work of art to the workshop to provide a record and to help fund the next workshop.
Setting up the first Zambian workshop
Astonishingly Robert's suggestion was met initially with hostility and suspicion, something he had not encountered in any other African country before. Robert, however, was quietly and discreetly persistent and he eventually won round the new Visual Artists Committee. They saw the value and generosity of his concept. Robert arranged for the experienced facilitator, Anna Kindersley, to co-ordinate the workshops and work began on the first Mbile International Artists Workshop which took place in 1993 and was a tremendous and exciting success. Opportunities opened up for Zambian artists to attend Triangle workshops in other African countries and after the opening of Robert's Gasworks Studios in London, Zambian artists were able to take up residencies there too. Zambian artists gained immensely in stature and credibility from Robert Loder's workshop concept.
Experiencing the riches of southern African art and artists
Like Cynthia, Joan and Patrick, I worked at Mpapa Gallery as a volunteer without any financial reward, but with real pleasure. Fortunately, as I had family throughout southern Africa and  a husband whose position allowed me to travel, I was able to facilitate the workshop connections and help Zambian artists. I visited Pachipamwe and Thapong while they were in progress and met many of the artists working in them, like Veryan Edwards and Berry Bickle. I also became familiar with various excellent art Galleries like Delta Gallery in Harare and in the Goodman Gallery in Johannesburg. In London I worked for Zambian artists with the Africa Centre, visited Delfina Studios and finally, when the Gasworks Studios opened, I was able to see Zambian artists there like David Chirwa, Friday Tembo  and Flinto Chandia and to meet LilianNgoni and Bulelwa Madekurozwa. Even in New York I found Triangle workshop connections thanks to Robert. Robert Loder was also responsible for the concept for the RCA exhibition,  Africa: The art of a continent in 1995, curated by Tom Phillips. It is the most important exhibition of African art ever seen in Britain
African artists are indebted to Robert Loder, a man who never asked for thanks.
24 years have passed since the first Mbile Workshop at Eagles Rest, Siavonga in  Zambia, and  tragically many Zambian artists have been lost and so have their memories of Robert's workshops. There is a new generation of artists and there is VAC, the Visual Arts Council who are doing great work. It is time, however, to acknowledge with gratitude the tremendous importance of Robert Loder and the Triangle Workshops in creating the foundation on which Zambian art has been able to grow amd thrive.