Charroux Poetry & Memoir Prize Event
I had such a good weekend at the Charroux Memoir and Poetry Prize event. I met writers, poets, readers and lovers of books as well as the excellent team that organised the event. So thanks to Kate Rose, Jocelyn, and Gordon Simms and the awesome Freshly Press threesome, Maria Barry, Tracy Stewart, and Emma Gray as well as to John for driving me there – its a long way from home. It all took place in the small town of Confolens in the Charente and the venue was the ARThe Tea Room and Art Cafe on the banks of the Vienne River. The food was good and the company interesting. We exchanged books and stories, bought and sold books and talked and talked.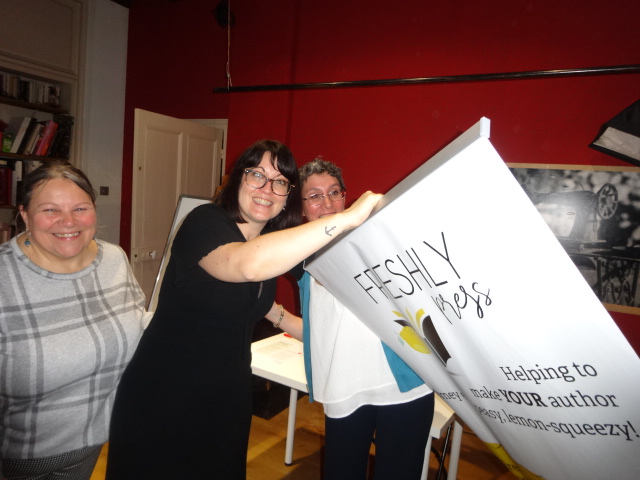 Why did I go?
The reasons are complicated and many-layered. I want readers for my books and that requires validation of my books and of me as a writer. How do I manage to get that? Hard work writing. Hard work marketing. Learning as you go. And that magic ingredient – luck. Many writers enter competitions or submit work to magazines. That takes time and then there's usually only one winner and if you aren't even on a shortlist that is discouraging. I have, however, just published my own memoir, When I Was Bad, so the idea of writing a short memoir was both fun and a challenge. I wrote two because I became so involved with the history of my own family. The idea of a memoir poem also attracted me – I entered that competition too. To my surprise my poem was long-listed but I won no prizes but the competition was serious and the winners were all very good. Congratulations to them all. Clara Villaneuva who I've mentioned in previous blogs was short-listed for the memoir prize. It is interesting to read the feedback from the judges on the Charroux Lit Fest Facebook page. Feedback from Gordon Simms. and from Susie Kelly
Writers support writers
I know I benefited enormously from the workshops by the Freshly Press team – and I must put into practice their excellent advice – thanks Freshly Press! I also felt that I had gained a connection with other writers and was part of a community and that really matters because writing is such a lonely way to work. When it comes down to what matters for writers it is the generosity and support that is provided by other writers and in these events that really counts. Thank you, everyone, who was there.