My book launch at La Litote
Lancement des livres à La Litote
Last Friday, I launched, at the wonderful book shop, La Litote, my three new books which took a lifetime to write. I had been invited by the generosity of Nathalie Curiel, the owner of La Litote. It was a lovely evening, well attended and really worthwhile for me.
I am very indebted to Nathalie, to John, my husband, who encourages and supports me, to Magali Charron who was there to translate for me and to Tia Azulay who read excerpts and poems from my books.
Thank you also to all the people who came, both old friends and new readers. I look forward to hearing from you about my stories. I do believe that my books are about people and places that will be new to most readers.
Vendredi dernier, j'ai lancé, à la merveilleuse librairie La Litote, mes trois nouveaux livres qui ont mis toute une vie à écrire. J'avais été invité par la générosité de Nathalie Curiel, propriétaire de La Litote. Ce fut une belle soirée, bien remplie et très intéressante pour moi.
Je suis très redevable à Nathalie, à John, mon mari, qui m'encourage et me soutient, à Magali Charron qui était là pour traduire pour moi et à Tia Azulay qui a lu des extraits et des poèmes de mes livres.
Merci aussi à tous ceux qui sont venus, anciens amis et nouveaux lecteurs.J'ai hâte de vous entendre parler de mes histoires. Je crois que mes livres parlent de gens et d'endroits qui seront nouveaux pour la plupart des lecteurs.
A lifetime of stories
This year I've published three books. It's accurate to say that together they took 58 years to write — a lifetime — my lifetime — and over that time, we'll all agree, the world has changed dramatically.
I've survived political upheavals several times in my lifetime, in every place I've lived in. The background to my novels is political change, but the stories are of real people who live, love and survive in spite of it.
Toute une vie d'histoires
Cette année, j'ai publié trois livres. Il est juste de dire qu'ensemble, ils ont mis 58 ans à écrire — une vie — ma vie — et au cours de cette période, nous serons tous d'accord, le monde s'est changé radicalement. J'ai survécu à des bouleversements politiques plusieurs fois dans ma vie, partout où j'ai vécu. Mes romans ont pour toile de fond le changement politique, mais ils racontent les histoires de vraies personnes qui vivent, aiment et survivent quand meme.
District Six
District Six lies at the heart of Cape Town under Table Mountain. It is a perfect and personal example of the vileness of apartheid. It was first named the sixth district in 1867, 100 years before I lived there. Then, it was already home to a mixed population of freed slaves, merchants, artisans, labourers and immigrants. It is featured in my books and poems. In 1966 it was classified as a White area and all these people were forced out of their homes onto the sandy flat windy Mitchells Plain, miles from work, church and mosque. It remains a haunted place.
To understand more go to this excellent link about District Six from CPUT made by Siddique Motala.
The Love and Wisdom Crimes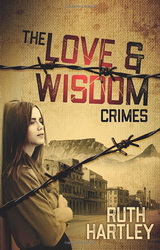 The Love and Wisdom Crimes is a coming-of-age adventure story about a young woman, Jane, who discovers that in apartheid South Africa, it is dangerous to love a revolutionary and a crime to love someone Black.
Trying to make sense of her past and her present, Jane visits the South Africa of her youth and finds that the conflicts of her life then have their echo in her life now.
The story of the older Jane and her younger self are layered together. The dangers she experienced under apartheid are contrasted with the new democratic South Africa that is emerging.
The Spiral-Bound Notebooks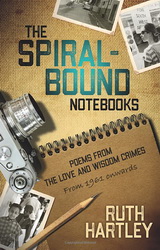 The notebooks from that time still exist. It's rather a miracle that they do. I never believed that I was a poet. It was just the way words came out when I felt anything in a powerful way. All I knew was that I needed to keep them safe if I wanted to be safe myself.
"My notebooks contain not just the marks of a pen, but the living memories that glued me and my soul together as I journeyed through life. I really don't know how they survived for so long. Sometimes all that a refugee or a migrant can carry from home are the words and music of a song. Perhaps it is in these private creative spaces that our human freedoms are made and preserved?"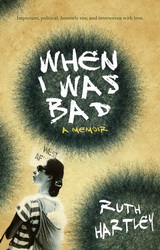 My 1996-1997 memoir of love and exile starts on Victoria Station. Exile is not a word on paper but a lived experience. It is a lonely, bitter place of loss and nostalgia, as I had yet to find out. It's the opposite of home. I was exiling myself to a place I didn't know, where I had no friends or relatives.
Exile is not a holiday trip. You can't travel back from it. Exile is loss; it's a version of dying.
At that moment on Victoria Station, it was too late for a change of plan. But I'd never thought that going home was a real option anyway.
My memoir tells of the problems I encountered as I faced poverty, loneliness, prejudice, and the people I met, young and old, who befriended and helped me and who I came to love.
District Six
District Six se trouve au cœur de Cape Town, sous la Table Mountain. C'est un exemple parfait de la vilenie de l'apartheid. Il a été nommé pour la première fois le sixième district en 1867, 100 ans avant que je n'y vive. Elle abritait déjà une population mixte d'esclaves affranchis, de marchands, d'artisans, d'ouvriers et d'immigrants. Elle figure dans mes livres et mes poèmes. En 1966, il a été classé comme une zone Blanche et tous ces gens ont été forcés de quitter leurs maisons pour s'installer dans la plaine sablonneuse et venteuse de Mitchells Plain, à des kilomètres du travail, de l'église et de la mosquée. Il reste un lieu hanté. Pour en savoir plus, consultez cet excellent lien sur le District Six de la CPUT réalisé par Siddique Motala.
The Love and Wisdom Crimes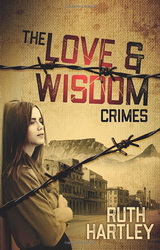 The Love and Wisdom Crimes est l'histoire d'une jeune femme, Jane, qui découvre qu'en Afrique du Sud, dans l'apartheid, il est dangereux d'aimer un révolutionnaire et un crime d'aimer un Noir.
Tentant de donner un sens à son passé et à son présent, Jane visite l'Afrique du Sud de sa jeunesse et découvre que les conflits de sa vie d'alors ont un écho dans sa vie actuelle. L'histoire de l'aînée Jane et de sa jeune elle-même sont superposées. Les dangers qu'elle a connus sous l'apartheid contrastent avec la nouvelle Afrique du Sud démocratique qui est en train d'émerger.
The Spiral-Bound Notebooks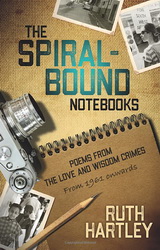 Mes carnets de l'époque existent toujours. C'est un miracle qu'ils le fassent. Je n'ai jamais cru que j'étais poète. C'était juste la façon dont les mots sortaient quand je sentais quelque chose d'une manière puissante. Tout ce que je savais, c'est que je devais les garder en sécurité si je voulais être moi-même en sécurité.
"Mes carnets ne contiennent pas seulement les marques d'un stylo, mais aussi les souvenirs vivants qui m'ont unie, moi et mon âme, pendant mon voyage dans la vie. Je ne sais vraiment pas comment ils ont survécu si longtemps. Parfois, tout ce qu'un réfugié ou un migrant peut porter de chez lui, ce sont les paroles et la musique d'une chanson. C'est peut-être dans ces espaces créatifs privés que nos libertés humaines sont faites et préservées ?"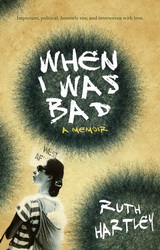 Mon mémoire d'amour et d'exil de 1996-1997 commence à la gare Victoria. L'exil n'est pas un mot sur papier mais une expérience vécue. C'est un endroit solitaire, amer, de perte et de nostalgie, comme je ne l'avais pas encore découvert. C'est le contraire de chez soi. Je m'exilais dans un endroit que je ne connaissais pas, où je n'avais ni amis ni parents. L'exil n'est pas un voyage de vacances. Tu ne peux pas revenir en arrière. L'exil est une perte ; c'est une version de la mort.
À ce moment-là, à la gare Victoria, il était trop tard pour un changement de plan. Mais je n'avais jamais pensé que rentrer chez moi était une vraie option de toute façon. Mes mémoires racontent les problèmes que j'ai rencontrés face à la pauvreté, la solitude, les préjugés et les gens que j'ai rencontrés, jeunes et vieux, qui se sont liés d'amitié et m'ont aidé et qui j'ai appris à aimer.