I entered the Charroux prize for a short memoir and had enormous fun writing two short memoirs and a poem for this competition. The prize, however, went to Moira Ashley for her delightful story Encounter. The third prize to Debi Lewis for Soundtrack of the First Marriage . I was surprised and pleased to be long-listed for the poetry section. The final poetry prize went to Matt Brydon for his beautiful Crossing the Owl's Bridge. The second prize went to Gail Anderson for her thoughtful Kintsukuroi The art of golden repair.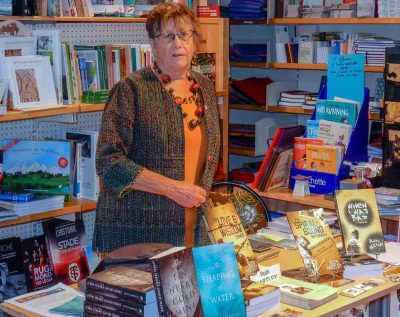 I still think my short memoirs are unique and pretty good. They are A Use for Martyrs and Crimes and Secrets. I plan to improve them and publish when I can afford it. For this, I need an editor. For this work, the editor needs to be paid. To pay the editor and get my next books out I need to sell the books I have already written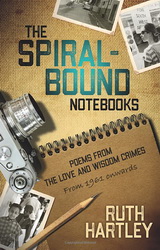 I was flattered and thrilled to have a write-up by Kate Rose, about my poetry book The Spiral Bound Notebooks in Bonjour Limousin. One way and another this has led me and John to go to the event celebrating the competition and I'm looking forward to meeting the prizewinners and the organisers as well as the interesting Freshly Press Team too. They help writers on their journey and I need help!
Kate Rose
A writer and poet, I am the founder of the Charroux Literary festival and the Charroux Writing Prize. I host writers retreats and events at my home in the Creuse in south-west France. Contact: @katerosewriting katerosewriting@gmail.com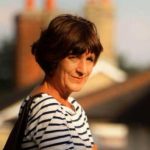 Thank you, Kate, for agreeing to let me republish it here:-
This month I had the pleasure of interviewing Ruth Hartley. She is a novelist, poet, and artist. She has recently published her first collection of poems, The Spiral Bound Notebooks, based on poems written between 1961 and 1995. I spoke to Ruth about the formation of her poems during the '60s.
She was born in Zimbabwe and educated in South Africa. She later she spent time in London and Cambridge, before moving to her current home in the Haute Pyrenees in south-west France.
As a student in the 1960's Ruth was looking forward to living in a multi-racial world. It seemed that Rhodesia would go that way, but after Ian Smith took power, things changed and it headed into apartheid and a police state. At University in Cape Town Ruth and her friends were horrified at this development, not least, the rapid changes that they saw. They were liberals, communists, peace campaigners with ideals of a better more equal and peaceful Africa, and like many students of the time, found hope in the protest songs of the likes of Bob Dylan and Joan Baez. She says that even as a child she sensed there would be a war of liberation one day, reflected in her poem, Africa
I have seen the rocks hard
Against the soft sky before
Sudden night descended and
Filled the hollows with
The sound of insect wings.
Acquiescent in the luminous air,
The rocks were waiting.
Hard as the rocks,
Against my heart lay fear.
During this time, she began an affair with a black man, which was a crime under the apartheid regime, so when she discovered she was pregnant, she fled to London to raise her child.
In her love poem HeartBird, she tells of an encounter with a lover, and used images of flowers, birds and rivers, and yet in the background is the constant darkness of the night, the fear that something will separate them, there is a sombre undertone that theirs is a fleeting moment in time.
The bird of my heart sang
When you came by, though
You only smiled at me as before.
I thought of a thousand things to say.
How I would gather garlands of stars
For you from gardens of the sky
And twist the night winds
Into wings of darkness
To carry you home to me.
Many of the poems in her collection recall this time of unrest and confusion in South Africa. Through them Ruth captures the feel of the country, the poverty, the damage, the loss of freedom, she mixes her fear and anger at the time with images of the Africa she had grown to love. There were times when she feared for her life due to her close connection with the anti-Apartheid movement. In the first verse of her poem District Six at Midnight, she captures that fear, the emptiness of the town, the silence of anger, looking behind you for fear of being followed, checking who might be spying on you, the feeling always that she was being watched.
Under a hollow grey sky,
Down streets wind-emptied
Scoured and abandoned
By a brief sadistic rain,
I hurry.
Alone.
Her concluding and most recent poem in the collection speaks of her deep-felt respect for Nelson Mandela, a man she greatly admired. In the poem Nelson Rolihlahla Mandela Madiba, she speaks of Mandela as her hero, and yet it shows how many, including her, felt he had abandoned the cause once he was imprisoned on Robben Island. She was angry with him, but the conclusion of the poem brings a light for the future, which shows us that it was the people who forgot him, not the other way around. His world vision lives on in hearts and memories.
We forgot him.
We forgot all about him.
We lived on only in his memory.
We were dead to hope and to our ideal of freedom
Then Mandela walked out and back with his
Hand raised.
He stood up
He came out of the box
Mandela
Human
Hero
Ours
2019 has been a busy year for Ruth. In addition to her poems, she has also published a novel, The Love and Wisdom Crimes as well as a memoir, When I was Bad. She tells me she is currently working on a children's story and is hoping to produce another poetry collection.