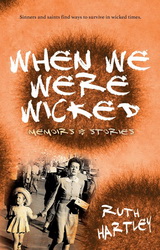 When We Were Wicked
My new short story and short memoir collection, When We Were Wicked has been published this January 2021 during the pandemic lockdown.
How on earth could I organise a book launch for it?
This is what happened: Celebration online, in print, and in person!
Here is the first answer – Booklaunch magazine!
I discovered Booklaunch through a friend Michael Holman who was featured in a previous edition for his book Postmark Africa – a collection of journalism from 50 years of reporting from Africa. (Michael was also a friend of Diana Mitchell whose memoir I featured in my last post.)
Booklaunch is both a digital and a paper magazine about books – in it, you will find a story from my book, a review, and a link to Amazon.
I've included a screenshot below. You can also go straight to Booklaunch Issue 11 page 19 and read all about my new book there.
Booklaunch is a very interesting read about other writers and can be found on Facebook and Instagram too.
Booklaunch Magazine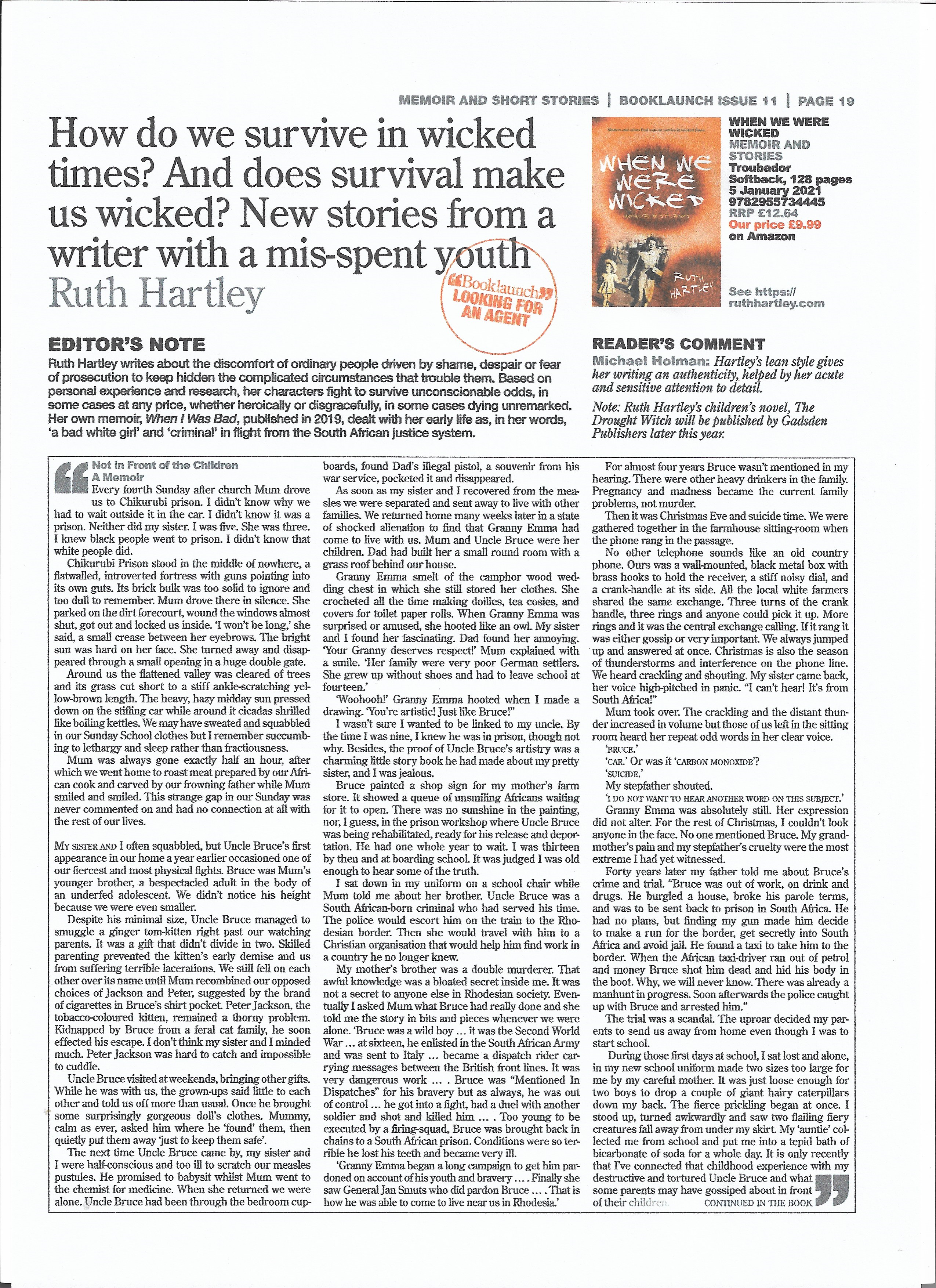 Celebrations
As well as celebrating my new book, Wednesday marked the relaxing of some Covid pandemic rules. We are now allowed to meet friends in small groups out of doors and so we celebrated at our local OXO bar where France and Didier generously have my books for sale. So here are kind friends helping me launch When We Were Wicked. Thank you to the OXO bar, my friends, and John, who not only edits my writing but on this occasion paid for some rounds of drinks!
The OXO bar booklaunch
Every writer needs readers and nowadays every book needs reviews. Please do share and do comment here. It is so much appreciated.
You can also find out about what and how I write on YouTube, at Troubador and on Facebook. Troubador is brilliant for self-published authors.