Writing fictions, memoirs and versions of my truth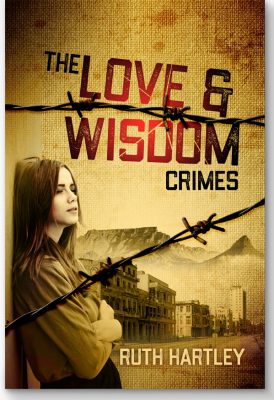 In the last few months I have published three books.
The first is a novel, the second is a book of poetry, the inspiration on which the novel is based and the third is a memoir.
They are – The Love and Wisdom Crimes
A coming-of-age adventure story about a young white woman who discovers that in apartheid South Africa, it is dangerous to love a revolutionary and a crime to love someone black.
Poems from southern Africa that inspired The Love and Wisdom Crimes.
I recount my first year in London as an exile and the unmarried mother of a mixed-race child in the Swinging Sixties.
Writing these three books challenged me in ways that I didn't expect because I had to engage with the truth of the stories I tell.  It was a fascinating aspect of writing that I imagine all writers have to consider. The close relationship of these three books to each other and to me certainly focussed my mind on the delights and dangers of truth-telling, telling true stories, facts and not telling lies.
Telling true stories through fiction
It's a strange business being a writer. I want my readers to live inside my stories and experience them as reality and as stories that feel 'true' even though they are fictional inventions. This remains the case even when I take my own life experiences and rework them into a new story. It's odd that my novels set in the time of my youth slot into the genre of historical fiction. That seems absurd to me, though probably not to my children. When I write a novel, I'm creating a world and I have to make all the characters true to themselves. That leap of imagination is less painful to achieve than the introspective self-analysis that a memoir demands. If I'm honest, I'll admit to things that I'm ashamed of, too. That doesn't have to happen in a novel. This fact/fiction dichotomy, was important when I wrote my memoir When I was Bad.
My memoir: A personal account of a little of my life
Writing a memoir is a completely different task to writing a novel. I think it may be true that writers often use their childhood or coming-of-age experiences in their first novels. Readers seem to find this interesting and important, but writers don't necessarily see it this way. I don't. My novels aren't about "exploiting" my experiences, but writing what I know. Writing is more about using my metaphorical breast feathers to make a nest for my baby (book) chicks. It does feel as if I'm using my own flesh and blood sometimes. My memoir, however, is definitively one-sided. It's my story and my truth as I understand it and no one else's.
My memoir and its relationship to my novel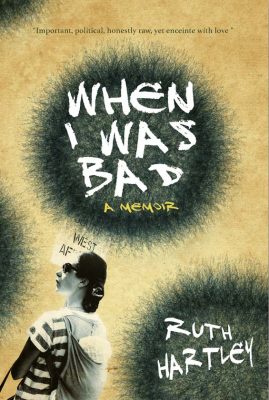 I guess that some readers may be interested in the connections between these two books, memoir and novel. Inevitably there will be recognisable overlaps, but I've tried to minimise them. I wanted to write The Love and Wisdom Crimes in 1971, but the first draft wasn't completed until 1996. It was extensively rewritten in 2017. When I Was Bad : A Memoir was not begun until 2018. With such a big time and age gap, it's almost possible to say that they were written by two different women.
My novel and the poetry that made it possible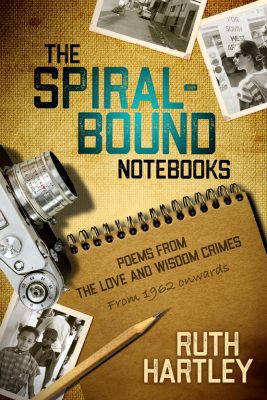 Writing poetry is intensely private and personal for me. Publishing poetry feels extremely risky, but also essential. Once written, it demands the fresh air of exposure to readers and other poets. I'd started writing poetry at school as a way of expressing powerful feelings in a form rather like shorthand notes and I continued to scribble poems while I never thinking of myself as a poet. Somehow, I managed to keep them with me wherever I travelled until they clamoured to transform themselves into the scaffolding of The Love and Wisdom Crimes.
Poetry, I suppose, is the consistent link between me and all my books so perhaps The Spiral-Bound Notebooks.  can explain this connection to you. The link to the District Six Museum may also be interesting for you.
I'll tell you about my first three books next time. Please, do tell me want you think – I do like to have comments from readers on my blog pages.