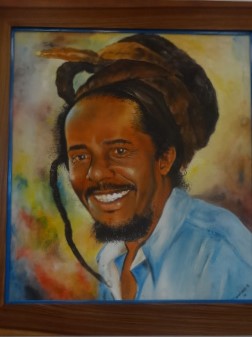 Teaching O level art at the ISL
I was teaching O level art at the International School of Lusaka in 1982 when I first noticed a student called Lutanda Mwamba. He had a gift for drawing. I praised his work but he said he wanted to be an engineer. I didn't argue. Life was hard then in Zambia particularly for those who didn't fit into either the white or black communities. The ISL was a fee-paying school for privileged kids but somehow Lutanda's devoted mother scraped the fees together for his education. Each day he made the long, hot, and dusty walk from his home in Chilenje to school. He was lonely at the ISL. The other pupils lacked for nothing and Lutanda was poor and shy. Occasionally I'd give him a lift home. Eventually, I gave him a bicycle that my kids didn't need anymore. I had to stop teaching the next year and it was several years later in 1985 before I next saw a very thin Lutanda walking by with his friend David Chirwa. He recognised me as a friendly face and came to ask me if I could help him find work. He had passed his O level exams but that wasn't enough to get him a job. Lutanda still hoped to study engineering but none of my efforts to help found him work or an apprenticeship.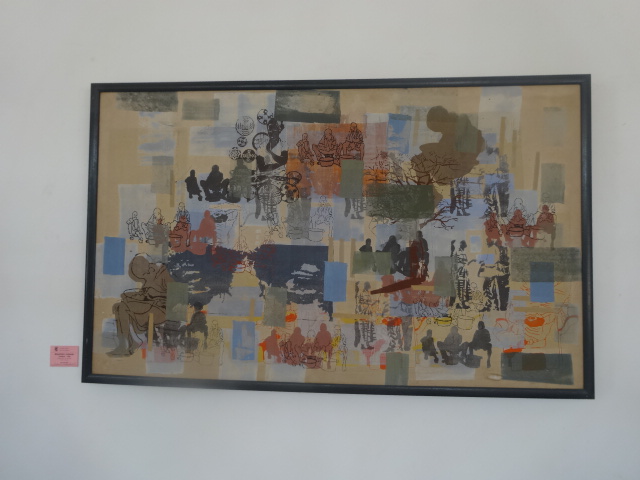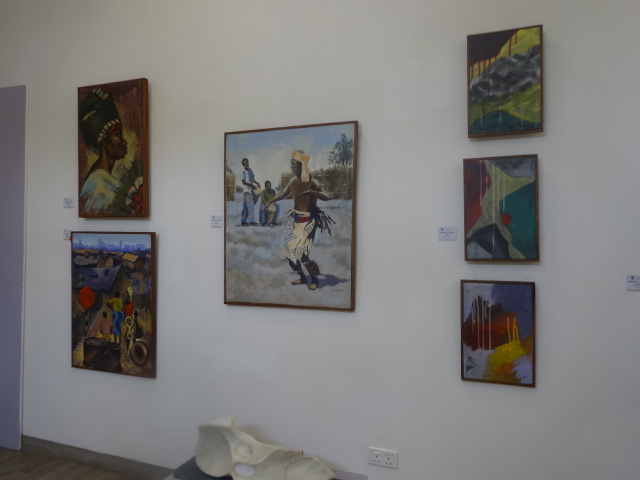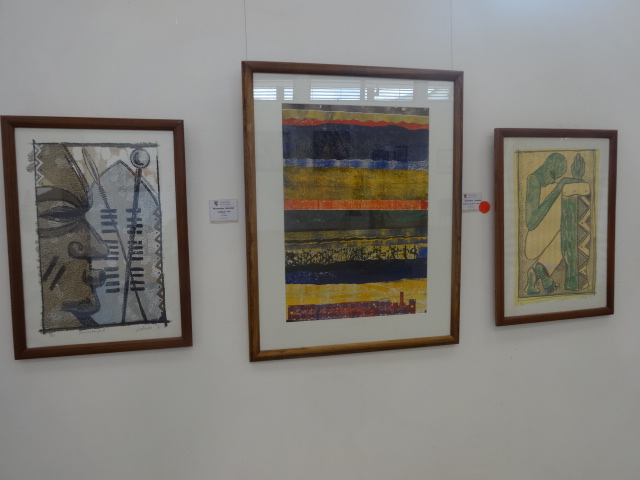 Mpapa Art Gallery, Lusaka 1978 – 1996
At that time I was managing the only art gallery in Zambia, Mpapa Art Gallery. We supported and resourced many Zambian artists helping them to make a living from their art. I talked to my partners, Joan Pilcher and Cynthia Zukas about employing Lutanda to help with the framing and exhibitions and they agreed to give him a trial. By then Lutanda was a Rastafarian who looked like Bob Marley. In those days Rastas were unusual in Zambia and some of our artists and customers were shocked by his dreadlocks. Lutanda was, however, an enormous asset to the gallery. He was intelligent, hardworking and pleasant with everyone. It didn't take him long to see the value of art and the possibilities of making a career from it especially with his natural visual talent. The printmaker Patrick Mweemba, one of our top artists, who later became a fellow director of the gallery, taught and advised Lutanda and in a very short time, he became one of the best and most interesting printmakers shown by the gallery.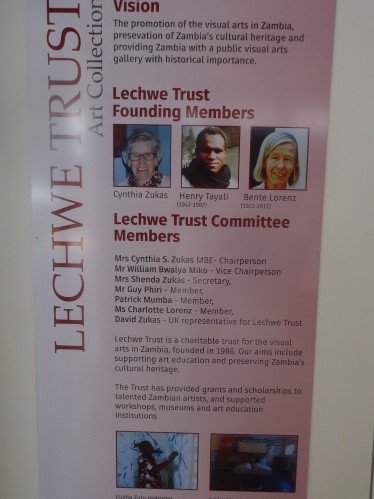 The start of Mpapa Gallery and how it helped artists go to art school
Art galleries are seldom profit makers. In rich and developed countries they may count on government support or the generosity of patrons and funders. Often they operate as charities or trusts. Mpapa Gallery was on its own and had to be carefully managed financially. The smallest commission possible was taken from the sale of artists' work to cover the rent of the premises, the receptionist and manager's salaries, exhibition openings and advertising. Joan, Cynthia, Patrick and myself worked without payment for the whole time the gallery existed. We were artists and art historians who loved Zambia and its artists and wanted to see Zambian artists succeed. It was a challenging time politically and economically in Zambia. Mpapa Gallery was not only in the frontline in supporting artists but supported Zambia as a Frontline state in the war against apartheid. It wasn't until Zambians began to run their own art galleries that they realised how hardwon and important our achievement had been. In 1986 Cynthia Zukas set up the Lechwe Trust. Mpapa Gallery already had an excellent reputation with the British Council, USAID, Norad, and other organisations so we were able to recommend artists whose work was of sufficient quality for study abroad. Lutanda was an exceptional artist and with the help of the Lechwe Trust and the British Council he was able to study at Reading University's School of Fine Art.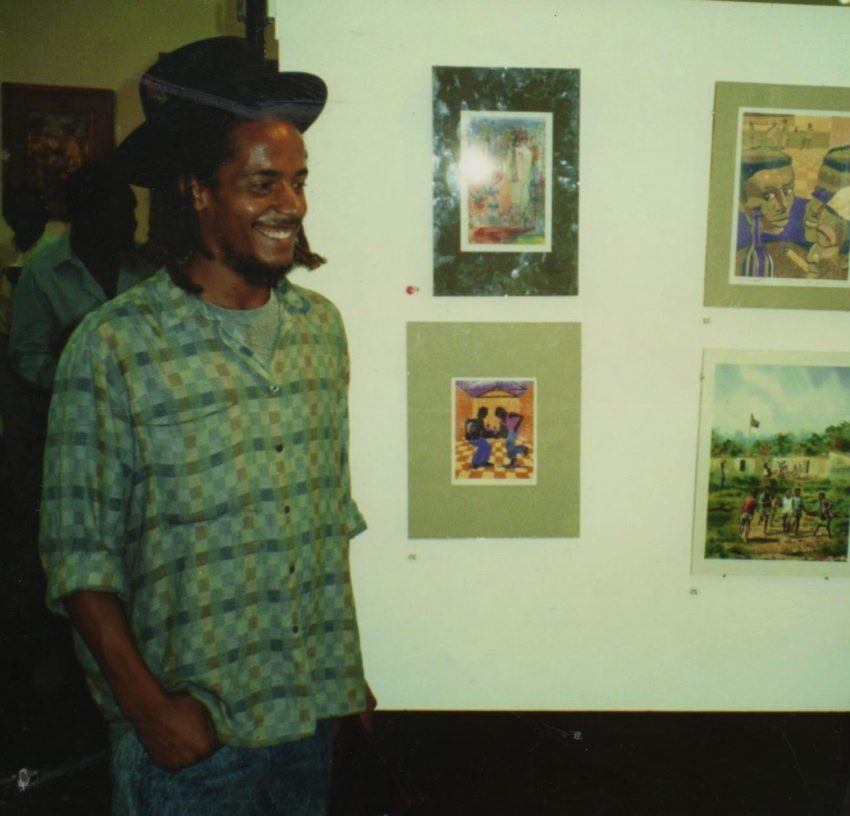 Tragedy strikes but art lives on
The first time I met Lutanda he was about 14. The last time I saw him with all his family was on a very happy occasion at the Henry Tayali Centre in Lusaka just 2 years before his tragic and for me, heartbreaking, death in his early 40s. I feel that over that time Lutanda was a significant part of my life and my connections with Zambian art and Mpapa Gallery. Lutanda had the most beautiful smile. I will always remember that about him and value his friendship and his final gift to me. I have some of his prints and I am privileged to have seen the wonderful exhibition put on at the Lechwe Gallery in the memory of Lutanda Mwamba and Flinto Chandia.
Art lives on and the art of Lutanda and Flinto will always be honoured in Zambia.