The wrong tweet?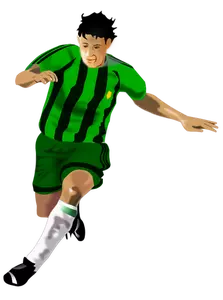 Gary Lineker made an error in the tweet that had him cancelled from hosting Match of the Day on the BBC. Delivering her policy statement in the House of Commons, Home Secretary Suella Braverman declared that Britain was being 'invaded by a huge influx of refugees.' – there are a hundred million who want to come to Britain – and there are 'potentially billions of people displaced by war and climate change who – she implies might turn up on our shores.' In response, Lineker tweeted "There is no huge influx. We take far fewer refugees than other major European countries. This is just an immeasurably cruel policy directed at the most vulnerable people in language that is not dissimilar to that used by Germany in the 30s . . . "
The outcry
There was an outcry from Braverman, the Tories, the BBC and some of the press saying that Lineker should not have mentioned Germany and the Holocaust. There's some truth in that. What Lineker ought to have tweeted is this – "There is no huge influx. We take far fewer refugees than other major European countries. "This is just an immeasurably cruel policy directed at the most vulnerable people in language that is not dissimilar to that used by the British Black Shirts led by Sir Oswald Mosley when the Cable Street Battle took place in London's East End . . . ."
Oswald Mosley
Gary Lineker didn't need to bring in German fascism. He could have stuck to British Fascism in the 1930s. The dog-whistle tactics of Braverman now are as fascist as those used by Oswald Mosley. This is a home-grown British strategy used by governments now and previously. The Tory government is stirring up hatred of the smallest, most defenceless and most vulnerable group in Britain in an attempt to win votes for themselves in the next elections. There is nothing original in this at all. It's common for people seeking power to attack the defenceless by labelling them as a danger like 'cockroaches'. It happens everywhere but if it wins in Britain our democracy dies. This is what I grew up with in Rhodesia when Ian Smith told white people that he was protecting their daughters from intermarriage with Africans by making a Unilateral Declaration of Independence. This is what I heard from the apartheid government in South Africa when I was at university. Verword was saving us whites from the communists who could so easily corrupt disenfranchised Africans.
Refugees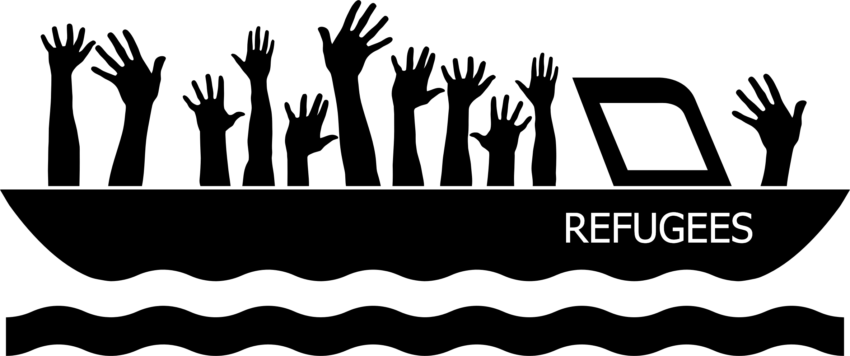 Britain is not in danger from a mixed bag of powerless, poverty-stricken refugees even if they come in large numbers and are allowed to stay. The Tories, however, are in danger of losing the next election and their misjudged policy to recruit voters by making the British afraid is both shameful and disgusting and makes Britain look pathetic. It also is damaging to Sunak, Braverman and others who are, after all, a first-born generation of immigrants to Britain. Rich, they may be – an elite group they may be – but they do look nasty and unlikeable when they stomp on refugees. They make Britain look racist to other nations who notice that Ukrainian refugees are more welcome than those from Afghanistan. Here is a link to government figures for asylum seekers. It doesn't deserve this amount of vote-seeking fuss as the problem could be dealt with if the Home Office was more efficient.
Go Gary Lineker
So 'Hooray for Gary Lineker!' and for all those other footballers and commentators who play the game that the 'hard-working men and women' of Britain love. Football is a universal sport and its teams are made up of players whose origins are diverse and worldwide. Suella and Rishi are from an elite and apparently fail to understand that the British rather like the idea of fair play. When Gary Lineker tweeted he wasn't expressing a feeling that was only personal to him. He understands his audience and their heroes. Footballers have fought to end racism in football – they have to end it to get good players. The BBC don't understand impartiality because they've slid rightwards into Toryland to such a degree that they no longer ask demanding questions of politicians. They don't balance arguments – they give too much voice to extreme right-wing views and claim that's impartiality. It is not because it's not the same as reasoned fairness. Making Lineker stand down is not just or right.
Fair play
The British like their sports of rugby and football. In the African colonies, however, these sports were divided. The colonisers played rugby and the colonised played football. As boarding school girls, we had to put on our Sunday uniform and watch the boys play rugby. We sat on rickety wooden stands while the cold winter wind blew up our skirts and froze the bare skin between our stockings and suspenders. In the townships and villages, on rough fields and empty car parks, African children played soccer with balls made out of rolled-up plastic. Football, I was told at school, was played by Portuguese and Scottish workers and not Englishmen, but two of my friends were Scottish and another's step-dad was Portuguese. My boyfriend played football in the village with his farm workers and when I came to London I lived a street away from the Arsenal. Football is the game that has united people of all nations, countries, and beliefs and brought us together to share a sporting event. Football is a great game!