Honouring Helen Lieros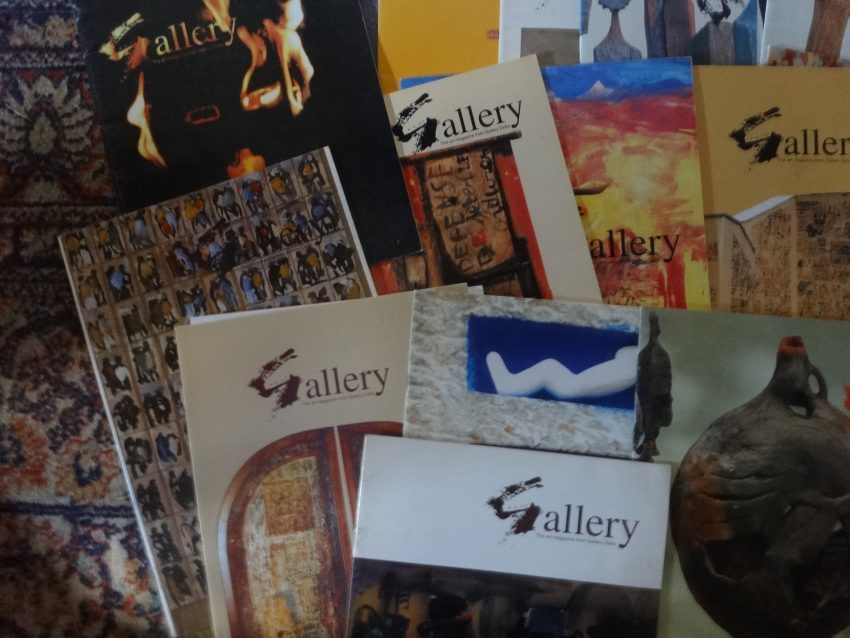 I heard yesterday the sad news that Helen Lieros had died after a short illness. Helen was an artist whose paintings and murals had a spiritual luminosity and beauty that made them unforgettable and inspiring. She was recently honoured by the government of Zimbabwe as one of the Living Legends of the Cultural and Creative Industries. In truth, both Helen and her husband Derek Huggins stand beside the National Gallery of Zimbabwe as people whose commitment was essential to the development and support of Zimbabwean artists through their wonderful Delta Gallery.
Wednesday 21st July is the funeral of Helen Lieros. There is an online link to it here. Sadly I must add that Derek Huggins died on Monday. Here is the announcement from Delta Gallery.
My connections to the Delta Gallery and Zimbabwean art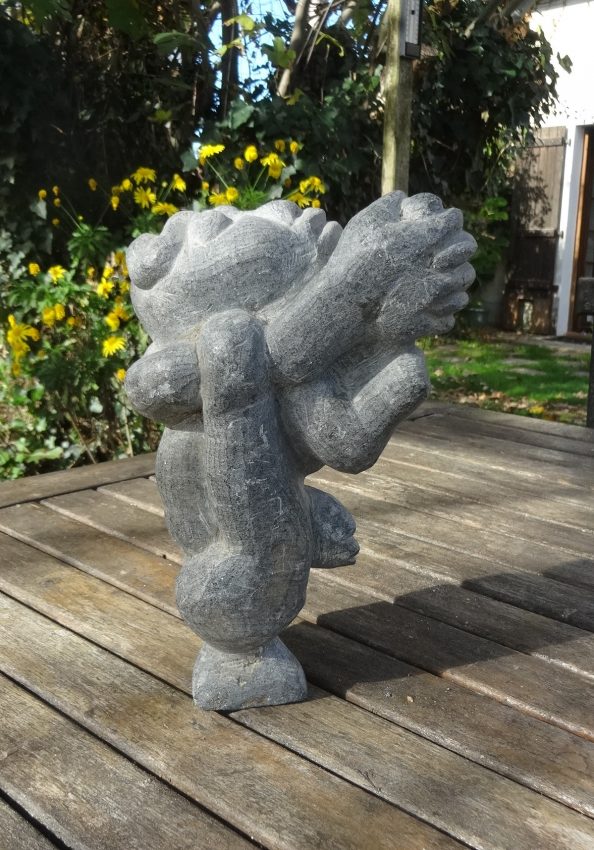 I was a shy introverted student at high school when the Rhodes National Gallery opened under Frank McEwen. It became a refuge for me at a time when Rhodesia was adopting increasingly racist policies and I was making plans to go to art school myself. I fell in love then with the paintings of Thomas Mukarobgwa and I also saw an early Henry Tayali painting there as well. I didn't know either Helen or Derek at that time because Helen would have already left school and Derek was in the police. I would meet them later when I visited Zimbabwe from Zambia. and discovered Delta Gallery in Manica Road Harare. It was a place of charm and interest in an old colonial building with a courtyard. There were many connections but wide differences between artists and art in Zambia and Zimbabwe. Zambia had no National Gallery, few resources, no art market apart from wildlife art and hardly any professional artists. Tubayi Dube, one of the best-known sculptors in Zambia, had originally lived and worked in Zimbabwe but had come to Zambia to work in a studio set up by Bente and Erhard Lorenz. This early sculpture by Thomas Mu and the work by Tubayi Dube never became the highly-polished commercial work that was famous as Shona Sculpture but which Henry Tayali criticised for not being true to an authentic African spirit but smoothed to please European tastes.
The Delta Gallery moves to the artist, Robert Paul's house
The Delta Gallery moved from Manica Road to Livingstone Avenue. It was here that I got to know it well because I was working at Mpapa Gallery and very busy promoting the work of Zambian artists both there and at the National Gallery itself. I never knew Robert Paul but at school, I had connections with the dancing school run by his daughter Colette Wiles. When I started to write this post I meant to write only about Helen Lieros but I soon realised that it was impossible to write about Helen, Derek and the Delta Gallery without becoming entangled in all the connections that both I and Zambian artists had with them and with Zimbabwe. So I will end with a link here to a Youtube video about the Delta Gallery.