Book Cover design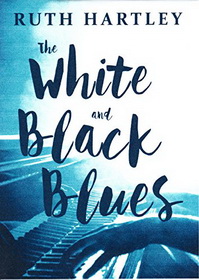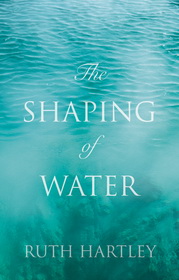 Dear Friends and dear Readers I have great need of your help.
This year I will be publishing my new book The Love and Wisdom Crimes. Its a book that has been 53 years in the making and 20 years in the writing. Next year I will publish my memoir When I Was Bad  which by comparison is a rush job done in 3 years. I think that good book cover design is essential in the marketing of books but I need to know what you think about book covers. Please, take time to generously fill up my comments page with your opinions about what you think of my covers so far – what book covers you like – and most important of all – what attracts you to a book. Does a cover matter to a kindle or eBook or an Audible reader? I am longing to hear from you all.
My salutary experience when I looked at the books I read!
I looked at the covers of my pile of books waiting  to be read and was surprised to see that on the whole, the book covers were not necessarily all that attractive, inspiring, or even of relevance to the story I chose. What makes you choose a book?  The thing is that when books are on a shelf in a bookshop, or library, or in your home, you only see the spine!
I realised that I choose books for the following reasons:-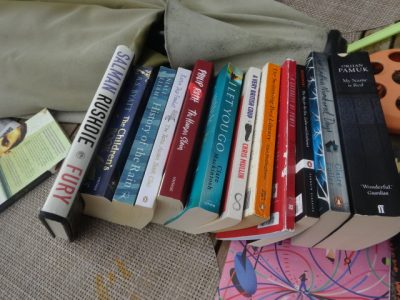 A good review made me choose From Moscow to the Black Sea by Teffi and Orhan Pamuk's My Name is Red.
If I know (and love) the writers. Atwood, Carter, Lessing, Le Guin, Rushdie, Atkinson, Brink, Gordimer, Coetzee, Roth, Gappah.
If I trust the publisher on the whole – to my surprise I found a majority of Penguin and Vintage books in my random pile. I wondered if this was about my taste in books or simply the way the book market is?
The books are news stories about topical subjects like Room by Emma Donoghue
If the books are prize winners. The Narrow Road to the Deep North by Richard Flanagan. This has become a more dubious way to find a good book. Longlisted or shortlisted books are sometimes better.
They are recommended by friends or book shops.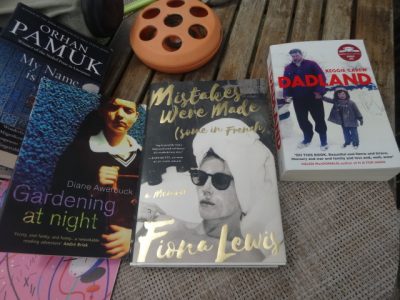 As was the case with Be Ready with Bells and Drums by Elisabeth Kata.
I've been to a literary festival and felt that I had to buy a book or books to support the author and then been delighted as I was by Claire Fuller's Our Endless Numbered Days.
Taglines on book covers help when there's no other clue.
Hunting through second-hand shops may allow me to experiment with an unknown writer if the book is cheap or related to an area of interest.
Good covers attract me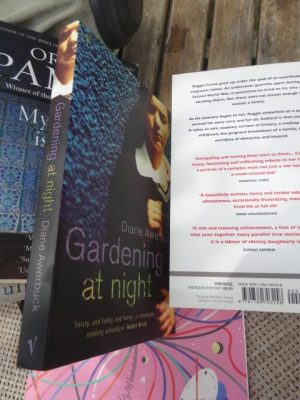 but are way down on the reason why I choose a book. In fact I often choose books in spite of the cover. This discovery shocked me! I had thought visual considerations mattered more to me.
I choose a book if I read the first sentence and it hooks me.
If they are "forced" on me by a book club and turn out to be great reads like The Ginger Tree by Oswald Wynd and The Garden of Evening Mists by Tan Twan Eng.
Films sometimes send me back to books. Good films often come from good writers like Philip K Dick. I've reread Austen, Dickens and the Brontes and George Elliot because of films. A film is a helluva good book cover!
When I get onto Amazon I notice covers but choose by a couple of reviews – the best and the worst. Then I choose the edition that is affordable and has a cover I like. Sometimes the cover comes first.
An important decision making time for a writer
Yes, the pre-publication stuff is an important decision making time and writers are terrified about all kinds of things. Will the book cover sell the book?
How will their book be received and reveiwed? You, the reader are the key to it all for us. Please, tell me what you think.
Oh yes! Tanvir Bush is at the same critical pre-publication phase and here is the cover for her new and very exciting book Cull. Tanvir's book will be out in January 2019. Watch out for it! It's brilliant!