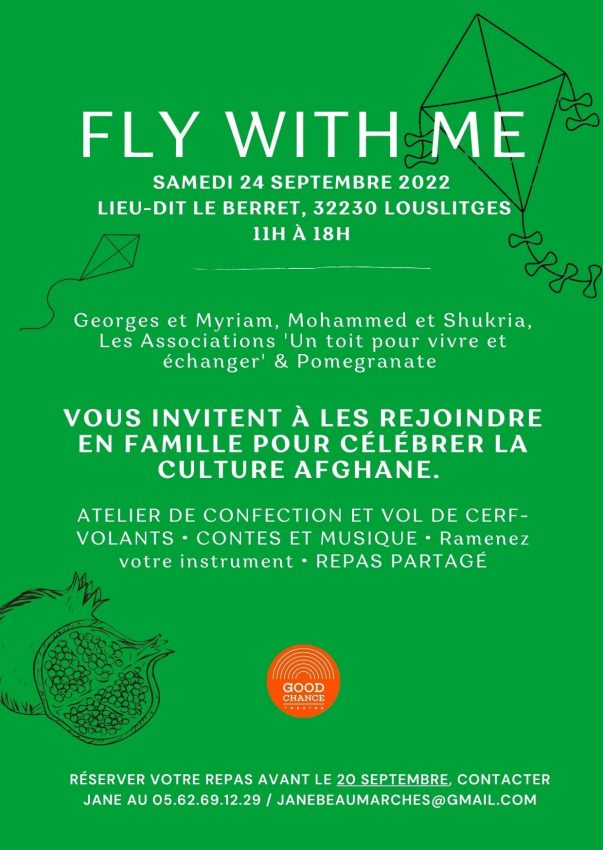 We have a wonderful red Chinese kite that we bought in Shanghai in 2007. It's a giant squid that flies with beautiful ease, but needs both space and wind. Here in our village we have space, but not much wind. That's changing with the climate. The wind we get now is gusty, dusty and inconstant. In Zambia I would see children flying homemade kites made from plastic bags as I drove through the squatter towns that circle Lusaka and there were always trapped kites fluttering on the power lines overhead. The kite-flying children were always laughing because flying kites is a magical and liberating experience and kites cost nothing to make. I wrote a short story about a broken-hearted woman and a pink kite dancing between pain and joy. It's in my short story collection When We Were Wicked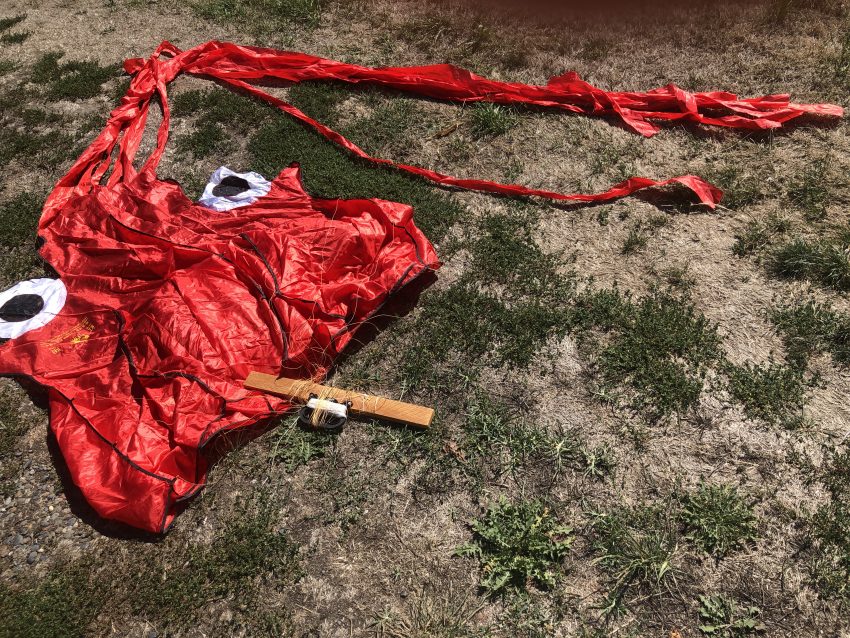 Kite Flying Day and Afghan picnic
This Saturday 24th September, there is a Kite Flying Day and Afghan picnic for you and for refugees and asylum seekers. It is being held at Lieu dit le Berret 32230 Louslitges from 11a.m. to 6 p.m. You are welcome to join them and share their experiences. Perhaps you have stories and songs and musical instruments of your own? I think this is important. There are two big reasons for people to leave their homes – war and climate change – there are others, of course.  Humans are originally a nomadic species and while we can carry our homes with us in our hearts we need to belong to a community. So many of us are from migrant families or have been migrants ourselves. It is always a hard and painful journey to leave one home and search for another, especially when it's a decision forced on us by terrible circumstances. I did that  once and wrote about it in When I Was Bad, but there is no way my experiences or my problems were anything like those of the people who will be at the Fly with Me event organised by Pomegranate Association and Good ChanceTheatre. These creative organisations are responsive to the changes that will affect us all.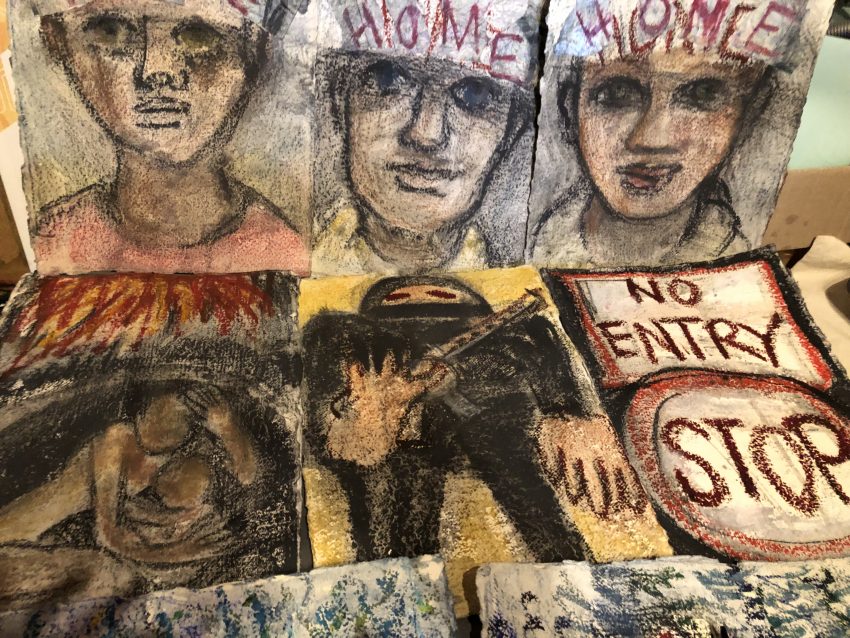 We carry our homes with us in our hearts and heads
Some of us who have relatively safe and privileged lives may to able to and wish to welcome migrants and refugees into our community. This part of France has a long history of refugees crossing the Pyrenees during times of war and economic difficulties. I'm sure you are already doing what you can to mitigate climate change and the politics that create wars. I'm sure that your hearts are open. For me, this is a subject I have often had to confront and over the last few years I've made some art installations on the subject. It's been on my mind for a long time and is probably the best way for me to contribute. A Syrian artist and friend, Issam Kourbaj, has made a wonderful installation about Syrian refugees featured in an earlier blog of mine.
For the future of all children
All of these things go together – flying kites – flying from danger – flying from the problems created by climate change. Let's make sure we all fly together to a better future for all of us, but especially for all the children of the world.