What do writers want?
What do writers want? They want readers.
They want money and recognition of course, but they want readers most.
How do they get readers?
Well – they need sales. How do writers get sales?
Writers need an agent, a publisher, a good deal of luck and a huge amount of energy so they can do the hard work of marketing and they also need positive reviews – lots of them. Do writers get what they need or what they deserve? That's another question altogether!
Lovely book clubs, readers and writers
I love my book club and all the readers in it. Do you know why?
I love them because they seldom agree about which of our book choices is really good and which enjoyable. They do agree about the one that is exceptional. This is very cheering for me as a writer I think – and important. It doesn't matter how good the book I write is, someone will hate it or find it uninteresting, or – dare I say it – they'll think it's bad! I think this helps me ground myself as a writer and remember why I write. No writer is all things to all readers and  – secretly I think, we write for ourselves – it's our fix.  That doesn't mean I don't need readers and value them. Writers only grow and improve with feedback from readers.
The book club's reviews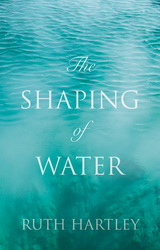 The books we reviewed this month were Barbara Kingsolver's The Poisonwood Bible and Margaret Atwood's Bodily Harm. As Emma summarised for us, the Kingsolver got a thumbs up and the Atwood a thumbs down. I loved them both but agreed that Bodily Harm is not an easy or cheering read. A book's success can be about the right moment to read it. I was very upset when The Poisonwood Bible appeared in 1998 as I was working on The Shaping of Water and figured that the themes and locations were too similar – this was probably wrong but I had no experience and publishing changed dramatically in the following years.
I need a personal assistant to keep up with the publicity that I should provide. I should write reviews if I want to get reviews but if I am reading and writing reviews and posts for my blogs, when do I get to concentrate on writing my next story?
Reviews and approvals on a scale of 1 – 5
On Goodreads The Poisonwood Bible, for example, has over half a million ratings and over 20,000 reviews. About half the reviewers gave it 4 stars but some gave it 1 star. It adds up to a lot of readers, some with opposing opinions. Bodily Harm, on the other hand,  has far fewer ratings and reviews but does get some 5 star ratings though the average is over 3 stars. I would say that that Atwood was the better writer and Bodily Harm the better book but then the choice of subject does matter if you want to attract readers, rather than write literary literature. After all, writers are storytellers and not just navel gazers and esoteric ideas merchants.
Comments below would be welcomed, please. I would love to hear from other writers too.