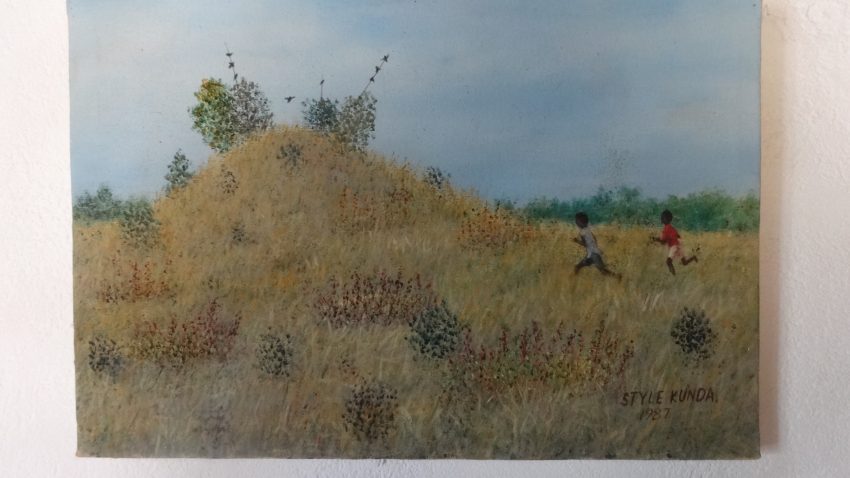 Discussion about art and beauty – and art and colonisation – is challenging. My past connection with Zambia and Mpapa Gallery, and my present connection with post-colonialism and my own art are about how I live my life. It has been said that Mpapa Gallery was colonial in its support for artists. Mpapa Gallery wasn't and couldn't be colonial for reasons explained in this article. Discussions about beauty and influences on one's work go on in every artist's life all the time even when they are private and not articulated. They are part of an essential process in making art. I will illustrate some different ideas of beauty with the paintings of the remarkable and modest artist, Style Kunda.
Art is about transformation and altered perceptions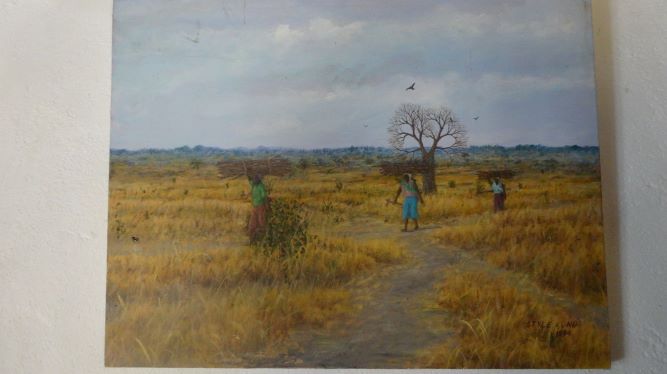 Art is about the transformation of some material or other in a process that also changes the artist making it. While every artist is influenced by every other artist they know and see, artists don't caopy art – they reinvent it. If you want to put it another way, all artists are colonised by their education, by past art 'Masters', by their situation. This means that in order to make art at all artists must free themselves or de-colonise themselves simply to be themselves. Here I quote from Colonial Ambivalence, Third Space, and Altering Perception in Stephen Dedalus's Aesthetic Theory by Seonghoon Kim writing about James Joyce's Portrait of the Artist as a Young Man. He says that artists make "a new type of art that negotiates between the traditional and the modern and between the colonized and the colonizer, . . .  in a third space where an artist is able to freely float above a fixed identity or culture." Joyce's Dedalus he explains is escaping from both a colonised Ireland and the Catholic Church. My point is that colonialism takes many forms.
Of course, this is all very theoretical.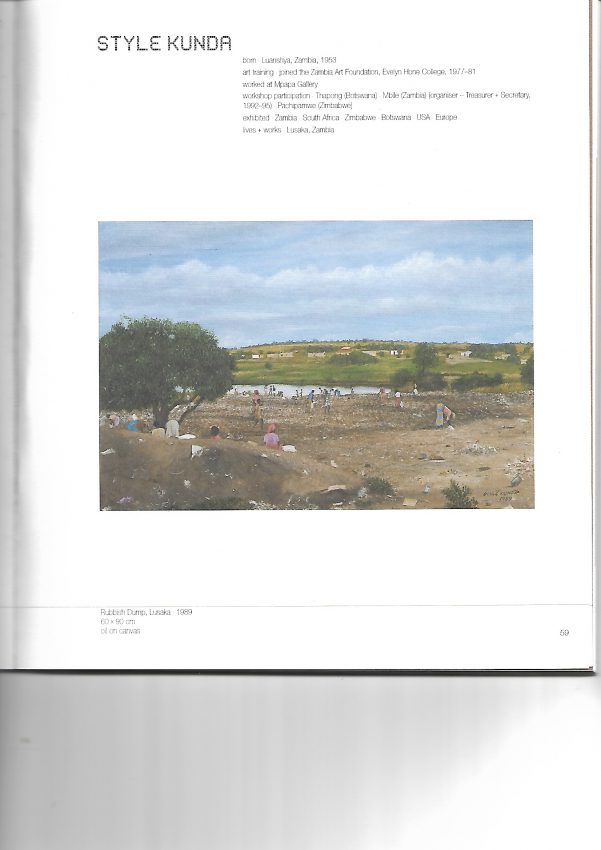 When we were at the grassroots with new artists at Mpapa Gallery we didn't discuss theory, we acted. And here I'll quote from Paulo Freire who I read back in 1968 when I was a student and teacher. He says "The teacher is, of course, an artist, but being an artist does not mean that he or she can make the profile, can shape the students. What the educator does in teaching is to make it possible for the student to become themselves". Mpapa Gallery did have to be an educator. We were the first and only gallery for a long time. We enabled, facilitated and provided resources for artists, so what Freire says also applied to us. I explained in my last fortnight's post that the gallery had to be professional and so did our artists, but we encouraged each artist to develop creatively in their own individual way. That is proved by the wide range of artists, artistic styles and genres and art mediums that we encouraged and exhibited. While some of our artists had been adults during the colonial era, many had been children and moreover Zambia's experience of colonialism was relatively brief and less brutal than that of its neighbours. Western art, however, was the dominant culture and this is where the problematic questions arise and blame is allocated, often carelessly.
The art market, easel art and subject matter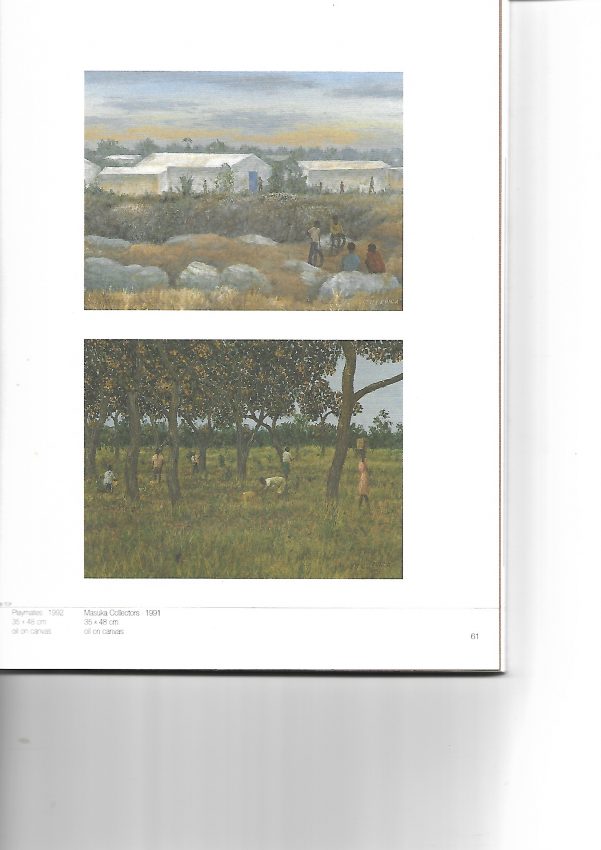 First, let's consider the art market and easel art. This was a given around the whole world. Zambian artists needed to sell art to make a living so they had to engage with easel- or 2D art and the art market. It's still true for artists' income today. Artists have never really devoted themselves to subject matter that is pretty. War, crucifixions, massacres, rapes and beheadings have been painted by the old 'Masters'.
Culture in Zambia after Independence
Second, let's look at 'culture' in Zambia before 1984. People's lives were simple and without decoration or 'style'. Cinema, TV, shopping malls with elegant shops, libraries, art events, museums and galleries were not part of ordinary life. Of course, there were sophisticated people – including some artists – but that wasn't the mode of life most people had. Artists who used the gallery portrayed Zambian life as they knew and experienced it as Zambians. Artists in today's Zambia are far more part of a 'world' culture that is international and technological but which is still dominated by western mores.
Next, let's look at the idea of beauty.
You might think that given the dominance of western art culture, Mpapa Gallery would wanted to have had control of ideas of beauty. We didn't and there are several reasons why that was not possible, anyway. Artists had to paint was they knew to be 'true' so, for example, we refused to sell copies of wildlife, but we encouraged Dabson Njobvu's unique visions of nature. The problem is that human brains work the same way, regardless of culture. Work done by Dr Semir Zeki, a neurobiologist and artist, demonstrates that all brains work in the same way. We are attracted to and desire what we love and see as beauty in order to survive. Another way to put is is that beauty is good for keeping humans alive and maintaining social cohesion. Yes – it's true we find ourselves drawn to the familiar  – that's also human nature – but humans are explorers and transformers, so we embrace other ways of seeing and loving and maybe to do so is the particular role of writers, artists and visionaries.
Style Kunda – Zambian artist
Style always had an extraordinary visual recollection and memory. When I first knew him, he made sketches in school exercise books on grey paper with pencil which he turned into beautiful paintings of mundane scenes of deforested landscapes, puddles and pitted township roads and rubbish tips on which people scavenged. This was Zambian life – not chocolate-box pretty or social agitprop. It was, however, truth and beauty.