Monday 26th July Marciac Jazz Festival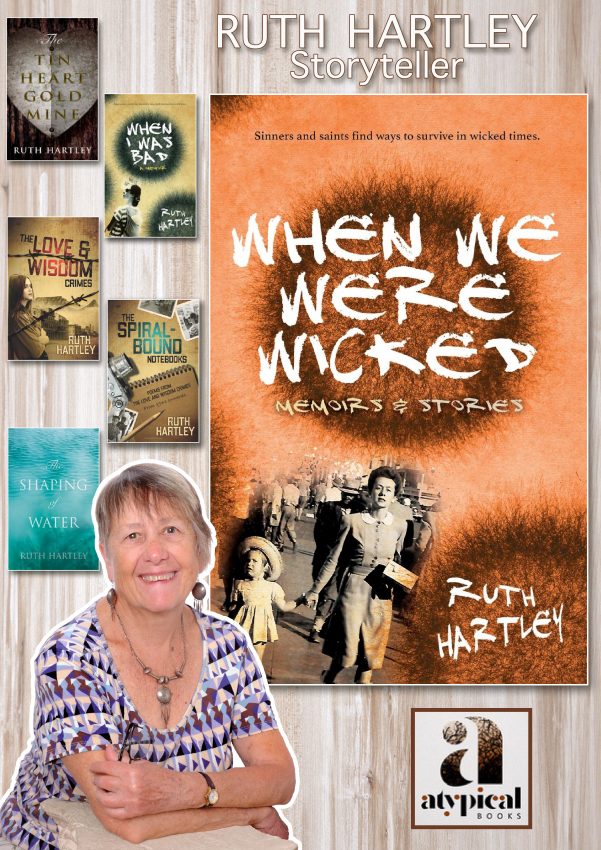 At 10.30 am at La Chouette Qui Lit I will be signing my latest book When We Were Wicked. Please come – I'd love to see you and I will have copies of all my other books with me as well.
La Chouette Qui Lit is a lovely bookshop where you can also get a cup of coffee. It is run by Gaëlle and Richard and can be found on Facebook here. The address is 2 Rue Saint-Pierre, 32230 Marciac. Marciac is a pretty village in the Gers with a Jazz Festival that has gone on for over 30 years though sadly not last year because of the Covid-19 pandemic. John and I will be going to enjoy Kool and the Gang and Ibrahim Maalouf. We have had some wonderful experiences at Marciac. We've seen Sting and Joan Baez.
When We Were Wicked Booksigning
When We Were Wicked is a collection of short stories (some very short) and two short memoirs. The connecting theme is the time in which the stories are set. It was a time of transition in Africa from colonies to independent states and the key short story titled The White and Black Blues is a story of transition and jazz set in Zimbabwe and also Marciac. I first published it as a free story for the 2016 Marciac Jazz Festival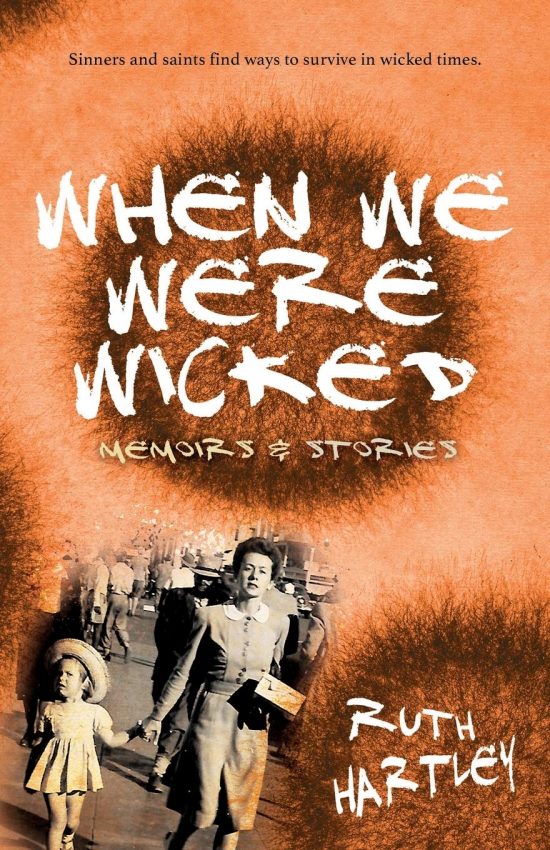 Jazz in Zimbabwe
I was at boarding school in Rhodesia (Zimbabwe) in 1960 when Louis Armstrong performed Skokiaan composed by August Musarugwa, a Zimbabwean jazz musician so I couldn't go to his show but I did know that he had refused to perform to a segregated audience. My friend Zoe Szust told me all about it because her stepfather was a jazz fan.
After that, I wanted to listen to jazz and I remember a modern jazz quartet in a smoke-filled room at Cape Town University. The musicians were all white as that was the apartheid era but in District Six Jazz was played for everybody and it was the home of Abdullah Ibrahim or Dollar Brand. In London, it was harder to find jazz venues and in any case, I had small children. Instead, I listened to Chris Barber and Ottilie Paterson on vinyl. Ronnie Scotts was out of my price range.
Jazz in Marciac
Now that we live nearby we have not missed a single Jazz at Marciac event and it's good to know it's back this year. If you are at Marciac for the jazz do come to La Chouette Qui Lit. There are book signings every day of the festival and among the writers are Clara Villaneuva, Perry Taylor, Jean-Jacques Abadie and Jacques Sanchez. I look forward to seeing you there. There is a translation of this post below. Though I write in English, I know that I have French readers who enjoy my stories.
TOUT CE JAZZ
Lundi 26 juillet, Festival de Jazz de Marciac
À 10h30 à La Chouette Qui Lit, je vais dédicaer mon dernier livre When We Were Wicked. Venez – j'aimerais beaucoup vous voir et j'aurai également des exemplaires de tous mes autres livres avec moi.
La Chouette Qui Lit est une charmante librairie où vous pouvez également prendre un café. Elle est tenue par Gaëlle et Richard et peut être trouvée sur Facebook ici. L'adresse est 2 Rue Saint-Pierre, 32230 Marciac.
Marciac est un joli village dans le Gers avec un festival de jazz qui a lieu depuis plus de 30 ans, mais malheureusement pas l'année dernière à cause de la pandémie de Covid-19. John et moi y allons pour apprécier Kool and the Gang et Ibrahim Maalouf ce même lundi. Nous avons vécu de merveilleuses expériences à Marciac. Nous avons vu entre autres Sting et Joan Baez.
When We Were Wicked est un recueil de nouvelles (certaines très courtes) et de deux courts mémoires. Le thème central est l'époque à laquelle se déroulent les histoires. C'était une période de transition en Afrique, des colonies vers des états indépendants, et la nouvelle clé intitulée The White and Black Blues est une histoire de transition et de jazz qui se déroule au Zimbabwe et aussi à Marciac. Je l'ai d'abord publiée ce livre en tant qu'histoire libre pour le Festival de Jazz de Marciac 2016.
Le jazz au Zimbabwe
J'étais en pensionnat en Rhodésie (aujourd'hui Zimbabwe) lorsque Louis Armstrong a interprété Skokiaan, composé par August Musarugwa, un musicien de jazz zimbabwéen. Je n'ai pas pu assister donc à son spectacle, mais je savais qu'il avait refusé de se produire devant un public ségrégué. Mon amie Zoe Szust m'a raconté tout cela parce que son beau-père était un fan de jazz.
Après cela, j'ai voulu écouter du jazz et je me souviens d'un quartet de jazz moderne dans une salle enfumée de l'université du Cap. Les musiciens étaient tous blancs, car c'était l'époque de l'apartheid, mais dans le District Six, le jazz était joué pour tout le monde. À Londres, il était plus difficile de trouver des salles de jazz et, de toute façon, j'avais des enfants en bas âge. À la place, j'écoutais Chris Barber et Ottilie Paterson en vinyle. Ronnie Scotts était hors de prix pour moi.
Jazz à Marciac
Maintenant que nous vivons à proximité, nous n'avons pas manqué un seul événement de Jazz à Marciac et il est bon de savoir qu'il est de retour cette année. Si vous êtes à Marciac pour le jazz, venez à La Chouette Qui Lit. Il y aura des séances de dédicaces tous les jours du festival et parmi les écrivains figurent Clara Villaneuva, Perry Taylor, Jen-Jacques Abadie et Jacques Sanchez. J'ai hâte de vous y voir.