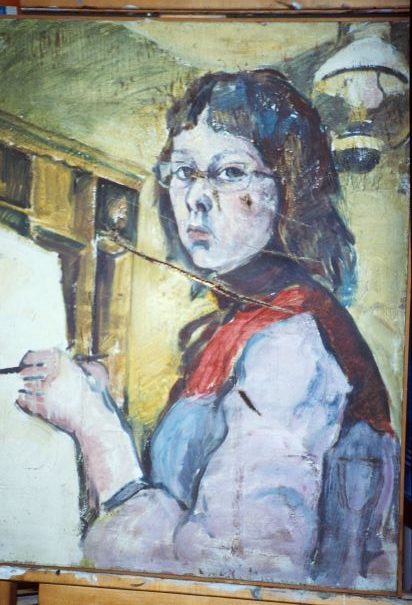 The world hasn't stopped turning in spite of the COVID-19 pandemic, but most people's lives have been upended. It's been a time for self-reflection for me as well as a time of tidying up files and boxes of photos. Some photos record my changing appearance, but the more interesting ones are those that detail how my art has altered and developed. My recent return to Zambia and my meetings at Lechwe Trust Gallery and the Open University art exhibition with artists made me think of the influences on my own art practice, and the debts I owe to other artists. I've decided to share some of that experience with you in the hope that you will tell me about your own ideas and developments in your own art practice in the Comments below.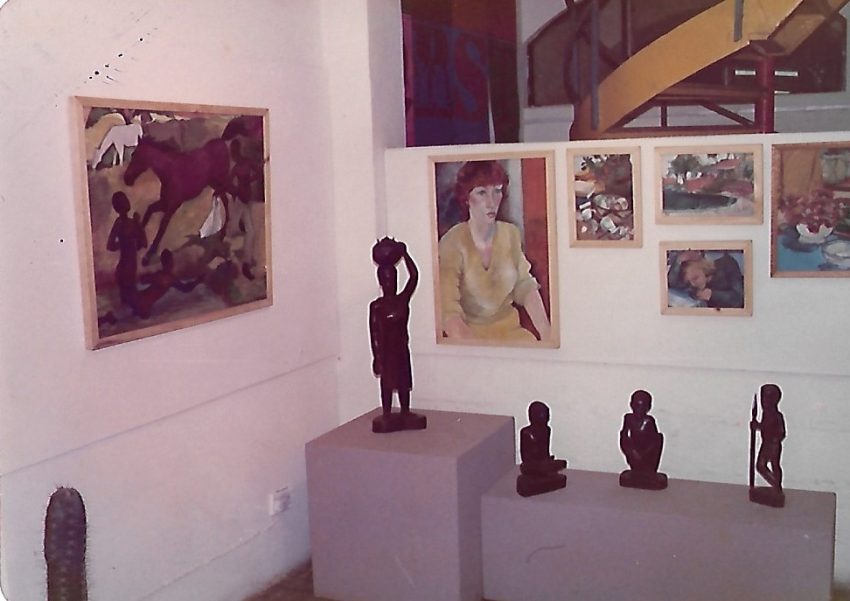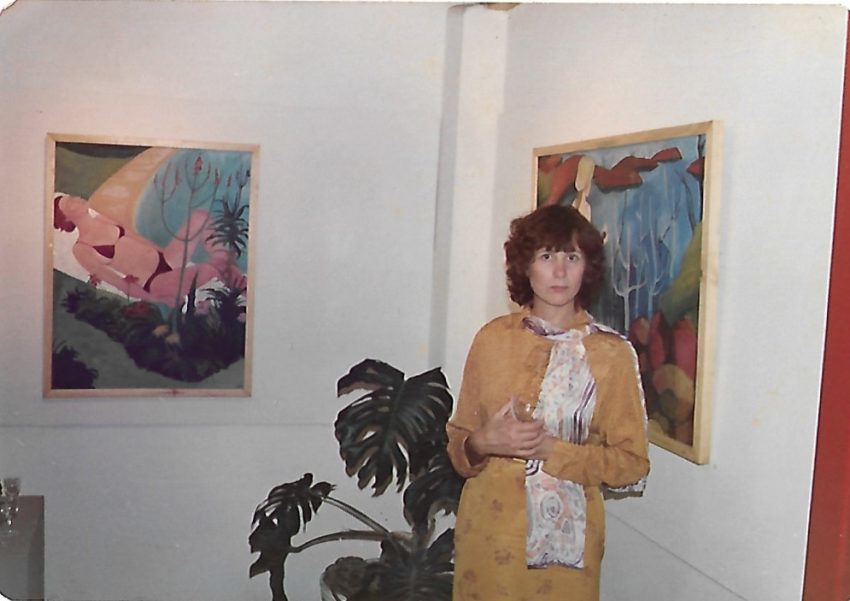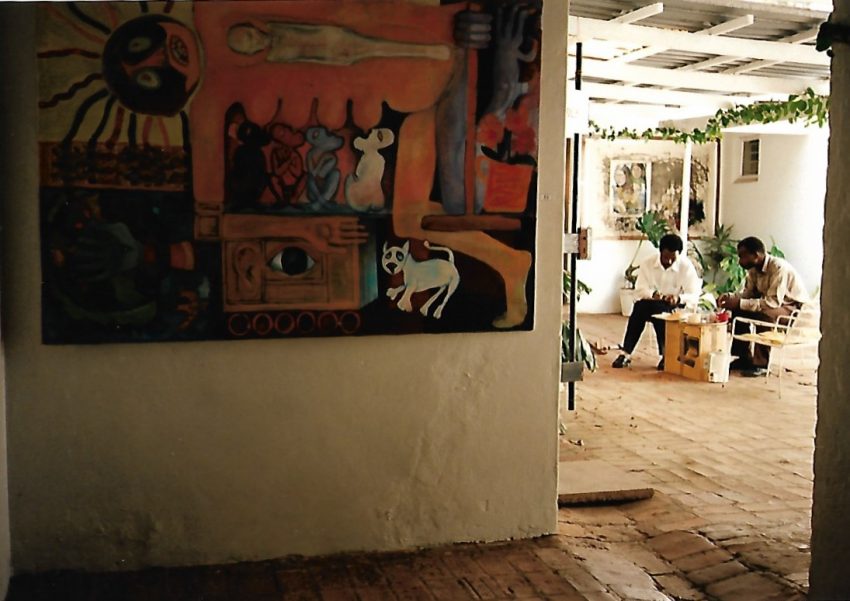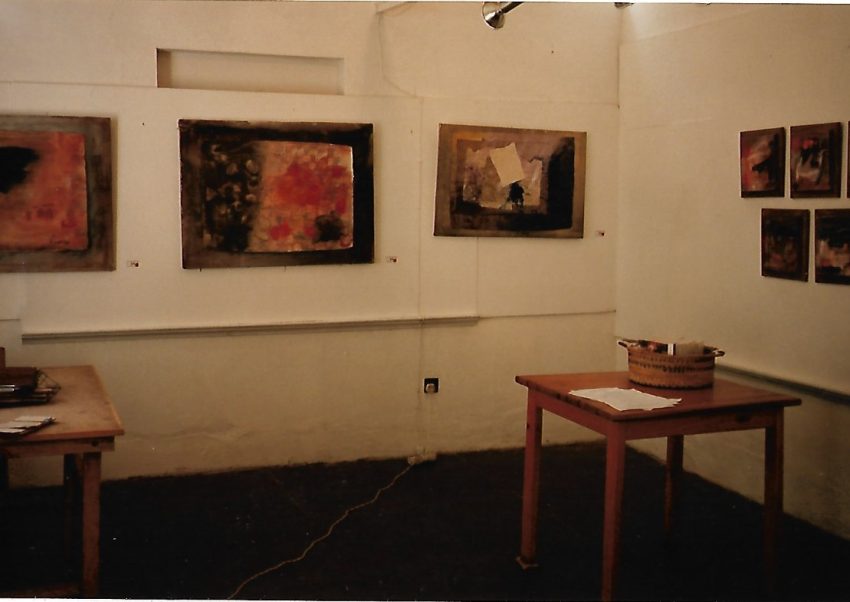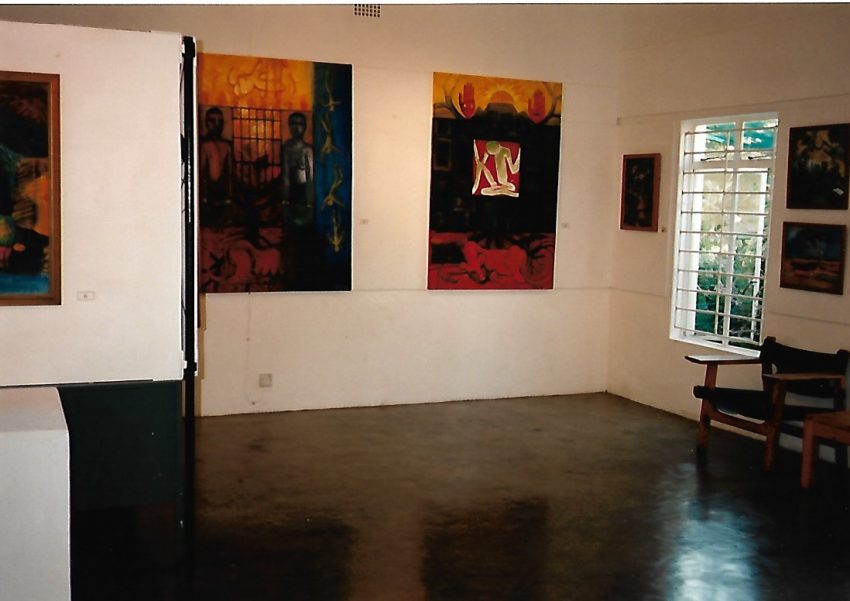 Early days, art school and storytelling art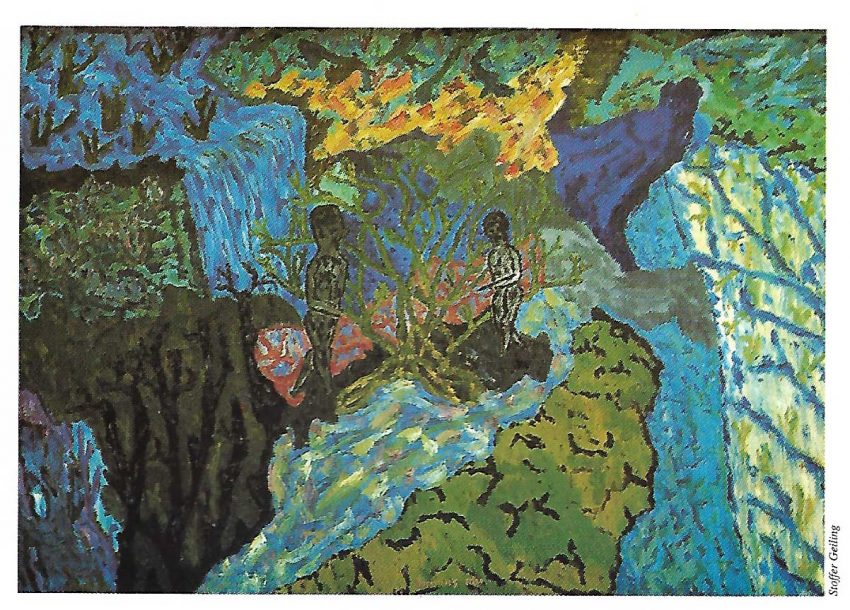 I was rescued from watercolour landscapes, of baobabs, African huts, flower drawings, cards and bookbinding by a feisty art teacher who encouraged me to paint passionate portraits in strong colours. My headmistress was not flattered by the one I made of her! Fortunately, she didn't mark my art exam! The artist who inspired me most then wasn't Picasso, but Thomas (Mu) Mukarobgwa, an intuitive Zimbabwean artist whose expressionist use of colour transfixed me. Whenever I went to the Zimbabwe National Gallery I would go and say hello to him if I could. Michaelis Art School in Cape Town was a marriage bureau for female students while South Africa was a police state. Only when Andrew Verster became my painting tutor did I begin to understand painting, but then I ran away from South Africa and gave up painting for a time. Painting, however, did not give me up. Without it, I was dumb, blind and unhappy. I needed to speak through paint and poetry, though I doubted my ability to do either of them well. I went back to community art classes in Islington. "Look," my teacher said, "when this brush stroke is next to that one – when this colour is scumbled over that one – when dark is hot and light is cool and they are side by side. – see!" My paintings had too many stories to tell about feelings, about politics, about me and loneliness and children. I loved painting but it was a struggle. I was trying to marry stories and colour in a 2-dimensional form. Mine was too personal, too sentimental, too political and not avant-garde enough. The pressure was always on one as an artist – be the best – the only one – the genius – the man who makes it!
Solo shows, Mpapa Gallery, learning from artists, a studio of one's own & Mbile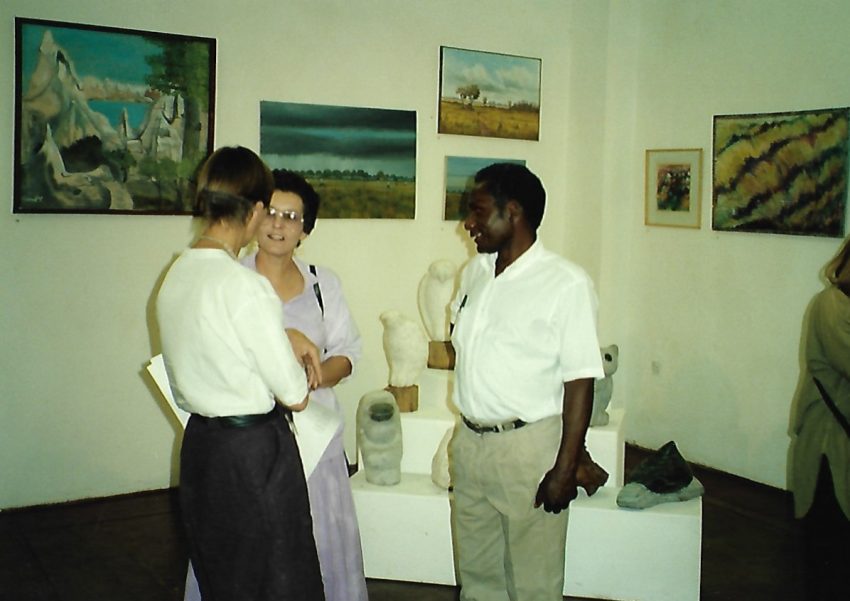 I had two solo exhibitions at Mpapa Gallery, one in 1980 and the second in 1995. They illustrate rather well how my paintings changed in the 15 years between them. In the time in-between I worked at Mpapa Gallery with Joan Pilcher, Cynthia Zukas and Patrick Mweemba. I learnt an enormous amount from the artists who came to the gallery, but first of all, I learned how little I, myself, knew. My ignorance put me in the frontline alongside the Zambian artists starting out to exhibit and make a living from their art. I knew a bit about "how to" make art but not "what art to make" except for those rules about respecting other artists and the public who look at your work. I knew that studio space is essential, art materials, support and criticism from your peers, practical workshops and tutors who can teach skills. Mpapa Gallery did what it could to provide those opportunities for artist. Working with artists through the gallery eventually would help my own art grow and change. I'm indebted to the Mbile International Workshops, to the Triangle Trust and the artists who participated. We were provided with materials, canvases, required to take risks as artists, explore new ways of working and to discuss our work together. Scott Plear helped me understand acrylic paint which I hadn't used before and which I found liberating. I started to use all kinds of media and began to draw again. After Mbile my art changed completely and I began to make art installations.
The Havana Biennial 1989 and making art afterwards in new ways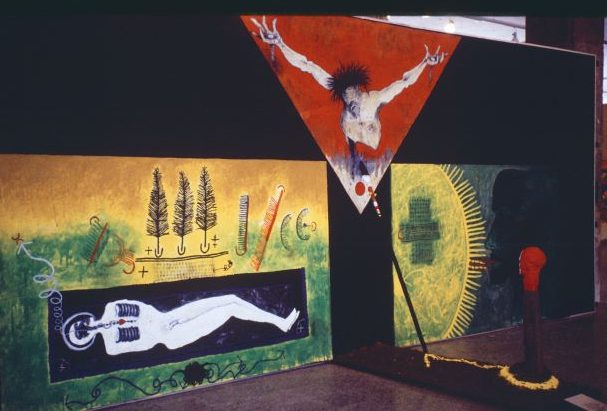 The most significant experience of my development as an artist was a trip to the Havana Biennial as a guest of the Cuban Embassy. My ticket was paid for by Lechwe Trust. The art I saw there included installations and performance art. It was shocking, violent, political, thought-provoking, beautiful and innovative and would radically change the way I worked. I talked about it on my return to Zambia. Cuba's African roots were evident in this new tradition as well as Cuba's involvement in the liberation of Southern Africa. The same changes were happening in art in Southern Africa and the world generally. I will write about the Biennial in a separate post later. When, a few years later, I returned to Cambridge I attended Issam Kourbaj's fantastic "C" workshops and developed a whole new way of working, combining paintings into installations. I worked with Krystyna Hamera and together, as Hamera and Hartley, we put on installations at St Peter's Church and New Hall. I exhibited my installations at the Leper Chapel, in Bedford, and later in France at the Peleyre Gallery
Art, painting, money and the spiritual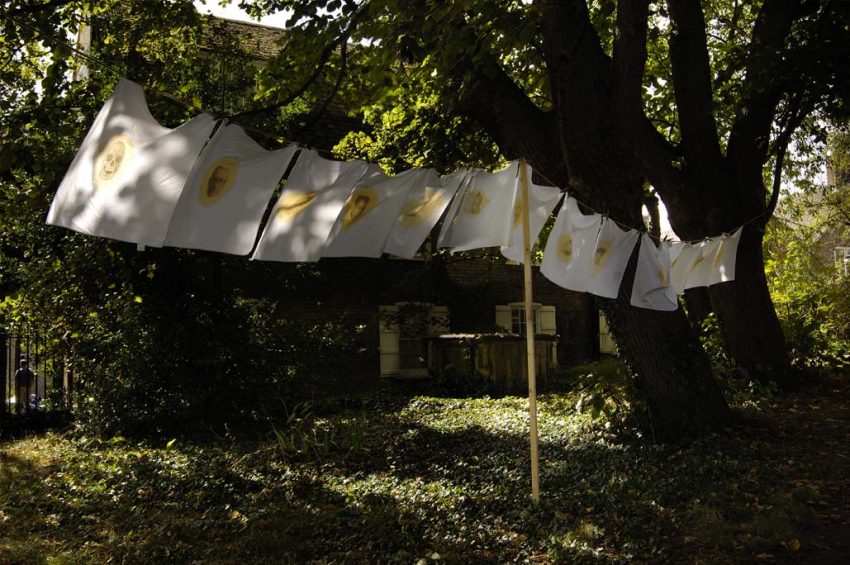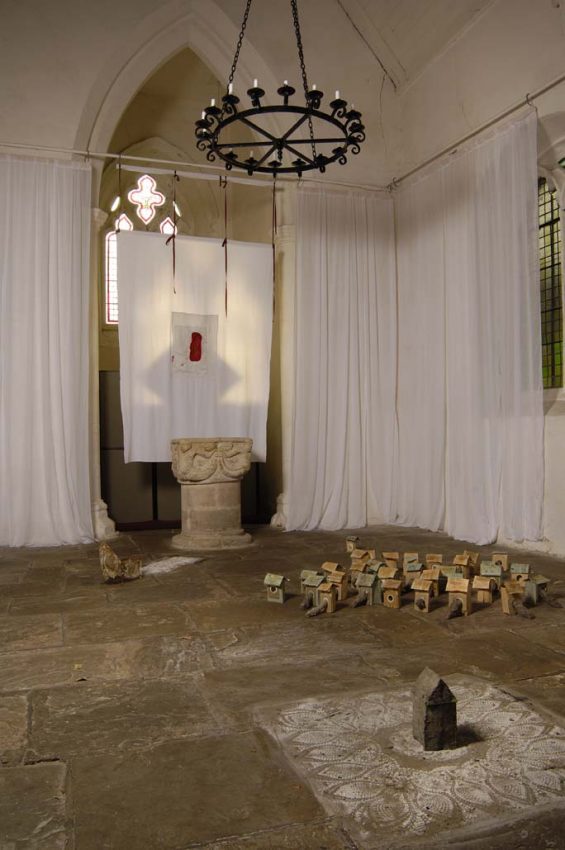 Selling art is not easy. Becoming a successful artist is tough. Mpapa Gallery was very successful at selling art and helping artists succeed but that was a different world and a different era then. Krystyna and I put on our Hamera and Hartley installations as inexpensively as possible. We couldn't make much money selling paintings but we did want to make art that people would come to see, to think about and discuss. This did happen and we were delighted. I think, though, that both Krystyna and I recognise that there is a unique spiritual experience involved in the process of playing with colour and light and paint. It is something between magic and music and that's just what it is – painting.
The art process never comes to an end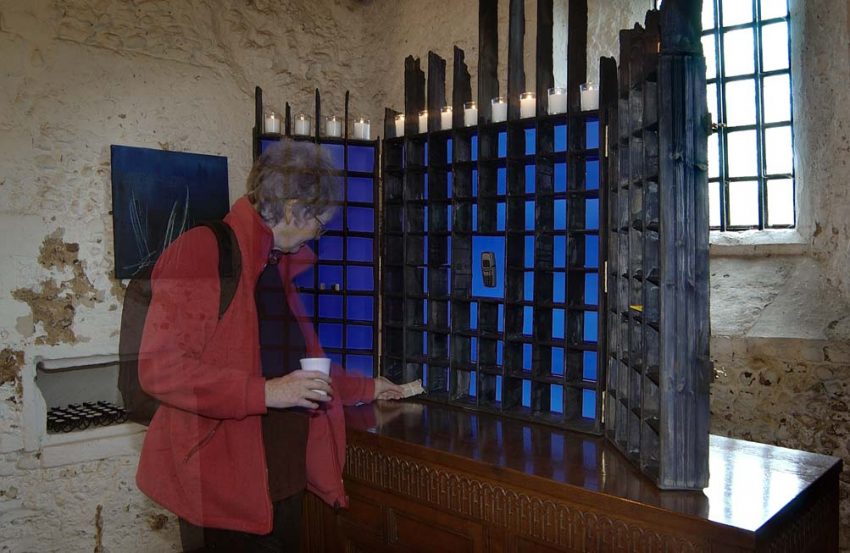 Its a tragedy for an artist to become entrapped in the art market – forced to stick to one style of product – churning out the same "stuff" endlessly to make money and get the art dealers profit and the galleries commissions. It can't last anyway because fashion changes and the art industry sells better when an artist dies and his work (never hers!) becomes a rarity. The important business of artists – making, engaging, celebrating, challenging and surviving the present by opening our eyes and helping us suffer, love and see our world is a process of constant change and revisioning – what is important is making art. Artists! Keep on making and re-making art. We are part of a relay race team and not the odd individual genius.