The books of my childhood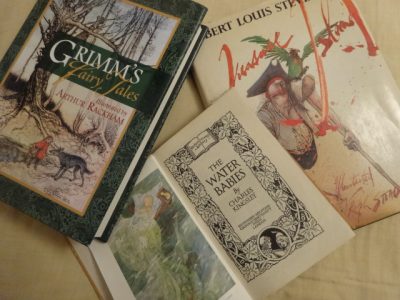 When I was a kid, few of us had bookshelves of children's stories at home. There were fewer books for children and they were solid tomes. I was lucky. My mother took me to the only public library, the Queen Victoria Library in Salisbury, Rhodesia. It was a remarkable 50 year-old building, but that was of no interest to me. I wanted to go inside to the rows of greyish-green hardback books in the children's section and find a book I hadn't yet read. Remembering that library and those books didn't make me feel sentimental, but it did explain why writers like me face huge difficulties in finding readers right now, in 2019.
eBooks and digital publishing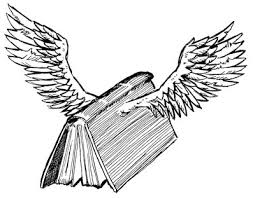 Don't get me wrong. I'm not a technophobe. I love my Kindle and the enormous library it transports so lightly across continents whenever I fly. I love the fact that someone I've never met, at the other end of the planet, can discover my book in the cloud and download it in a twinkle of time. I find it exciting that my books are space travellers with audible voices – that my book club is world-wide and, in theory, that my readers could number millions. When, however, I hold in my hands a book that I've written and sweated tears over for years, it's a quite different experience to the fantasy that my bodyless books may possibly be orbiting the globe and landing on a thousand smartphone screens that are constantly updating. My new books are The Love and Wisdom Crimes, The Spiral-Bound Notebooks and When I Was Bad.
Light books, paperback books and paperback writers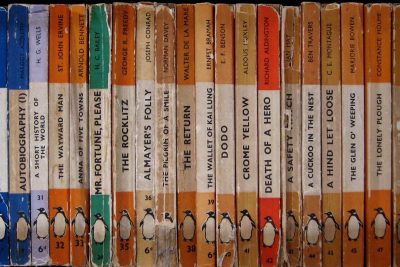 Nowadays we are all paperback writers if we self-publish.  Only the most successful of self-published writers could expect to sell a hardcover, though non-fiction and library books subject to hard wear are hardback. Paperback books were revolutionary, providing good literature for the "masses". They made reading affordable, postable and handier for children. Begun in 1935 by Allen Lane as Penguin Books, anyone who loves reading is in his debt. Books may be as light as air but many books do disappear like the morning dew, though they may be good stories and well-written by reputed authors! Here's Paperback Writer for you by Paul McCartney.
The feel of heavy books in your hands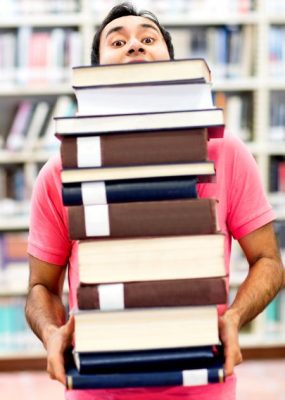 There is magic is a book that has been breathed over, battered, adored, passed on, shared, hated, lost, found, forgotten, remembered – whose faded cover has bent corners, whose yellowed pages are dogeared and marked with coffee stains – old books are also time-travellers with the gift of slowing down time. They were slow to produce too, touched by many hands at every stage of their creation, they were  hand-written, hand-edited, hand-proofed. They were printed from linotype, sorted into signatures which were stitched together. I don't know much about these old processes of bookbinding. I do know a bit more about the processes involved in self-publishing and I'm learning all the time, as it never stops changing. What does the difference mean to me? I'll explain and you can tell me your own thoughts about it.
It's the economy, stupid! No! It's marketing, stupid!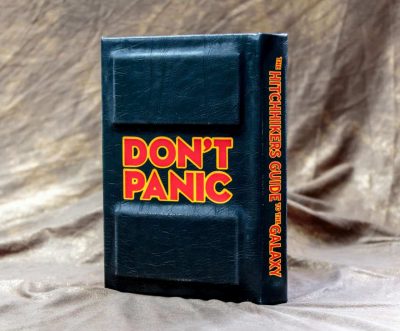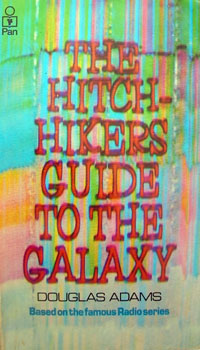 According to Bowker, there were over one million books self-published in 2017. What an enormous explosion of creativity and work and effort that represents! No wonder that we need more and more categories of genre so that books can find their readers. There are algorithms for digital marketing if you know how to exploit them! The proliferation of stories may be wonderful but it also explains why self-published writers have to work so hard because they don't have publishers and agents and they do have galactic competition. What I need to negotiate my publicity problems is lots of luck and a Don't Panic Publishing guidebook like the one in Douglas Adam's The Hitch Hikers Guide to the Galaxy!
The Queen Victoria Library of my childhood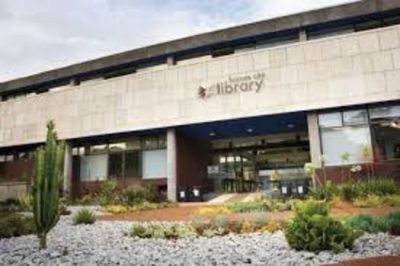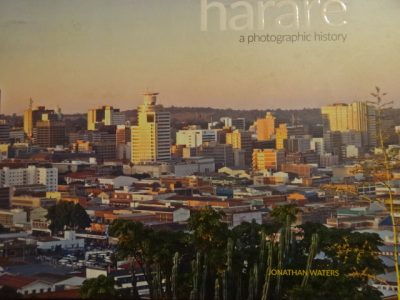 The old Queen Victoria Library of my childhood was built by public subscription in 1903 to a design by James Cope-Christie and George Turner. It was of its time. A colonial edifice that must have excluded black readers from its readership. It was pulled down in 1962. The photo of the Queen Vic library is from this wonderful book by Jonathan Waters about how Harare City has developed. The Queen Vic moved and metamorphosed into the City Library, Harare, Zimbabwe, and has had to overcome problems of funding. It has a section for Doris Lessing, a writer of enormous importance for me and the children's section is now known as the Petina Gappah Children's Wing. I hope many children will learn to fly there on the wings of the books they read.
One day I dream that it will have my children's story, The Drought Witch in it too.